Amanda Allen, who passed away this month, played an integral role in helping patients at Praxis of Louisville by Landmark Recovery regain control over drug and alcohol addiction. Allen, 39, was a patient engagement specialist for two years and has her own recovery story. She helped guide patients through Landmark's residential treatment program, offering tips, strategy and encouragement to discover who they are without the use of substances. Allen lived Landmark's mission, vision and values. Her coworkers valued her professionalism, dedication and the compassion she showed patients. 
"Her compassion coupled with a great sense of humor made her an asset to not only our patients but to our team," said Keith Farah, executive director at Praxis of Louisville. "I had the privilege of being a part of her recovery journey and seeing her accomplish goals in life that she never thought possible. She will be missed by many."
Courtney Hibbs, a patient engagement manager, said the whole team
at Praxis of Louisville relied on Allen's contribution. Moreover, Hibbs knew Allen for at least a year before she began her tenure with the company. They both began their own journeys of recovery from substance use disorder around the same time and at the same place.
"We are sad to lose such a valuable member of our team that touched so many people's lives and contributed to their recovery," Hibbs said. "She had a smile and a laugh that would light up a room. She had an understanding and passion for recovery that was unmatched. She truly loved her job and the patients."
Hibbs added that Allen's story continues to be shared and that she, thereby, still impacts the lives of patients and staff engaged in their own recovery journeys. Landmark Recovery is deeply saddened by the loss of Allen. Our sincerest sympathy goes out to her family, friends and coworkers.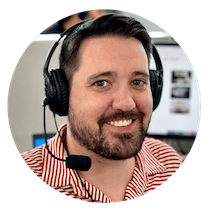 Choose Recovery Over Addiction
We're here 24/7 to help you get the care you need to live life on your terms, without drugs or alcohol. Talk to our recovery specialists today and learn about our integrated treatment programs.