It's no secret that some popular music aggrandizes drugs and alcohol use. Major artists across almost all the top genres not only talk about but advocate for substance use. Many of today's most popular acts seem to tell their listeners that drinking, smoking and swallowing substances are cool .  There are, however, trends that even these celebrity artists are following amongst each other. These trends trickle down to their audiences and can create peer pressure among the masses. The following may even lead you to think the music industry is marketing for certain drugs and alcohol. 
Music Industry Trends Push Specific Substances
If you feel like music following substance-related trends sounds farfetched, think back to one-hit wonder Trinidad James. His one hit was "All Gold Everything" in 2013. Trinidad James suddenly leapt to prominence as a result of a song that showed up in clubs nationwide. DJs promptly got in the habit of playing the song during the primetime hours of the night. 
DJs commonly muted the music for the song's most popular line so club patrons could hear themselves yell it aloud. The viral refrain said: "Pop the Molly I'm sweatin' (whoo) / Pop the Molly I'm sweatin' (whoo)." The same song was remixed later that same year with T.I., Young Jeezy and 2 Chainz, with new Molly references.
The term, Molly, is short for "molecule" and serves as a nickname for ecstasy, formerly known as MDMA. The drug's popularity skyrocketed in 2013. That rise in popularity coincided with nonstop releases of popular references to Molly. These included Miley Cyrus's "We Can't Stop" and Kanye West's "Mercy." Others also included Sir Michael Rocks's "You Know the Rules," Tyga's "Molly," Cedric Gervais's "Molly," and French Montana's "Pop That." All these songs came about within the span of less than nine months.  Another artist goes by the name MDMA and has produced songs like "Give No F*#%!" and "Molly Wonka." 
Party Drug Trends
In the same way Molly was positioned as 2013's party drug, the same is done to other substances. Popular artists and songs seem to both lead and follow these trends. They're marketing recreational drug use as though they were designer shoes or sports cars. 
A study published in 2019 traced these trends back to the 1930s starting with bluegrass and swing acts. These genres began to feature references to illicit substance use. A similar 2007 study found that certain drugs have since proven to be marketed more than others in music. Cocaine and heroin, for example, were found to usually receive negative references in songs. Meanwhile, positive references were found to be reserved most often for alcohol, marijuana and tobacco. 
No conclusive data has risen to the forefront of this discussion to date on what detriment any one reference to a certain drug can have. Censoring lyrics for drug references has also been an inconsistently applied practice. In 1971, the Federal Communications Commission urged radio stations to use "reasonable judgment" before playing songs that might "promote or glorify" substance use disorders. In 1972, Stanley Gortikov, president of the Recording Industry Association of America (RIAA), said publicly, "Music reflects and mirrors a society more than it molds and directs that society." 
Substance Use Disorder Glorified by the Music Industry
The music industry's most popular genres have checkered histories with substance use trends. Country, rock and hip hop all took different approaches to various substances, privileging different things. In each case, however, it's apparent in retrospect that Gortikov's defense of the industry just positions its influencers as followers.
Music Industry Alcoholism in Country Music
Country music has transitioned as of late from its history of alcohol elegies to alcohol advocacies. Going back to Hank Williams with songs like "There's a Tear in My Beer," the genre used to juxtapose alcohol with sadness. Today, newer artists like Thomas Rhett sing tunes like "Beer Can't Fix." These are songs that suggest, as Rhett's chorus explicitly says, "Ain't nothin' that a beer can't fix. Ain't no pain it can't wash away. From the moment that it hits your lips, Makes those clouds look a little less grey." Luke Combs and others now sing things like "Beer Never Broke My Heart." They position alcohol as a solution to problems.
Alternative Rock Fuels Hallucinogenic Drug Use
Alternative rock and hip hop have been more consistently focused on illicit drug use. Tool, a band whose lyrics are commonly metaphor rich, often exploit listeners' expectations of the glorification of drugs with songs like "The Pot" and "Third Eye." The former actually has nothing to do with marijuana, yet due to the cryptic nature of its songwriting, many misconstrue it as advocating cannabis use. The latter invokes the concept of seeing more than reality, which is what many think hallucinogenic drugs help people do.
To boot, "Third Eye" also features several samples that explicitly joke about drugs being good for you. Artist Sammy Adams' 2012 party song "All Night Longer," calls for stronger drinks, more rounds, negronis for homies, Titos and chasers only, whisky straight for the lonlies, all in an effort to go all night longer.
Hip Hop: Music Industry Ambassadors for Intoxication
Kendrick Lamar penned two alcohol anthems on his breakout, debut album: "B****, Don't Kill My Vibe" and "Swimming Pools." The former opened the album glorifying the general notion of uninterrupted intoxication. The latter satirized peer pressure pushing people to drink at parties, albeit part of a larger message decrying the evils of peer pressure in tandem with another song on the same album called "Peer Pressure." Curren$y, a rapper best known for allegedly ghostwriting songs for Lil' Wayne in the mid-aughts, released a now classic marijuana anthem called "Mary," advocating the practice of smoking weed as soon as one wakes up each morning.
Don't Believe the Hype
Regardless of what such songs appear to be engineered to accomplish, listeners remain responsible for their choices. Your favorite music might only be contributing to the trap. Popular songs that affirm your habit can be dangerous. If you or an acquaintance struggle with substance use disorder, don't let music convince you it's benign. Go to Landmark Recovery or call 888.448.0302.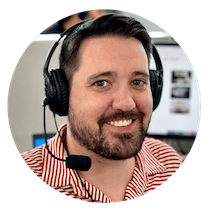 Choose Recovery Over Addiction
We're here 24/7 to help you get the care you need to live life on your terms, without drugs or alcohol. Talk to our recovery specialists today and learn about our integrated treatment programs.