In this podcast, Michael interviews Jonathan De Carlo, CEO of C4 Consulting and a Certified Addiction Specialist with decades of experience in mental health care. Jonathan is involved in various roles within the addiction recovery community, including co-owning Recovery 360° and serving on the boards of CAAP and Stout Street Foundation. As a certified Helping Men Recover Consultant & Trainer, he specializes in Men's Integrated Treatment and Trauma Informed Care. With a background in psychology, philosophy, and theology, Jonathan uses diverse approaches to help individuals and organizations overcome addiction and mental health challenges.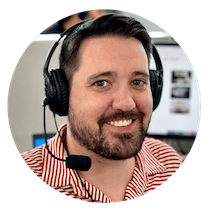 Choose Recovery Over Addiction
We're here 24/7 to help you get the care you need to live life on your terms, without drugs or alcohol. Talk to our recovery specialists today and learn about our integrated treatment programs.