Tom Gentry is an internationally-certified alcohol and drug counselor who has spent more than 20 years working with people and families affected by addiction. The heart of his work has been helping men navigate the terrain between early stages of abstinence and long-term recovery. After beginning his career at the Hazelden Betty Ford Foundation, he helped create the Sanctuary in Delray Beach. He served as its program director for five years, before joining the business development team at Cumberland Heights right here in Nashville, Tennessee. Since then, he's had roles at two other highly regarded men's transitional living facilities, where he facilitated groups focusing on codependency issues, the relationship with self, and the transition into manhood. After growing up in central Indiana, Tom left as a young adult to find his own recovery. He is grateful to be breaking the cycle of addiction in his family and proud to return home to bring his expertise to bear at CCSL.
Jamie Engel is the founder, co-owner, and program director for Circle City Sober Living. For the past 15 years he has worked extensively with families and businesses around the world creating out-of-the-box treatment solutions and case management in the field of addiction and mental health consulting. Jamie is also living in long term recovery. Jamie helped raise awareness and break down the stigma around addiction and mental health awareness in the Twin Cities Jewish community as a founding member of the "Not OUR Kids" conference committee. Jamie is a graduate of Indiana University-Purdue University of Indianapolis. His focus was on adolescent & young adult counseling and consulting.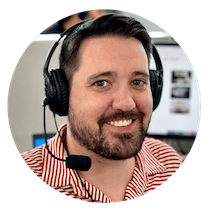 Choose Recovery Over Addiction
We're here 24/7 to help you get the care you need to live life on your terms, without drugs or alcohol. Talk to our recovery specialists today and learn about our integrated treatment programs.