Today Michael Walsh speaks with Ben Cort, author of Weed, Inc.
Ben is a Jr Fellow at the University of Florida inside of their drug policy institute, a board member for NALGAP (National Association of Lesbian, Gay, Bisexual, Transgender treatment providers and their allies), a Board member at SAM (Smart Approaches to Marijuana) and faculty at numerous institutes. He is a published author (Weed, Inc., HCI/Simon and Schuster 2017). In November of 2019 Ben moved from a consulting role with the Foundry Steamboat Springs to CEO. When not working or hanging out with his wife and three kids Ben can be found chasing trout with his fly rod or buried deep in a book. Ben's passion for recovery, prevention and harm reduction comes from his own struggle with substance abuse. Sober since 6/15/96, Ben has been a part of the recovery movement in almost every way imaginable; from a recipient to a provider to a spokesperson. In 2007, Ben helped start the Colorado based nonprofit, Phoenix Multisport, now "The Phoenix". Ben was instrumental in building this organization that has received frequent national recognition for their innovative approach to building sober communities around sport and healthy activities. In 2012, Cort joined the University of Colorado Hospital (UCH) where he ran the marketing, business development and admissions departments for their substance abuse treatment services known as CeDAR. He left that role in 2017 to consult inside of the treatment community, athletics and organized labor. Throughout this time Ben has remained active in the discussion around marijuana, assisting several states efforts to hold back Big Marijuana and always advocating for recovery. These efforts keep him close to the national discussion and make him a frequent guest in the media.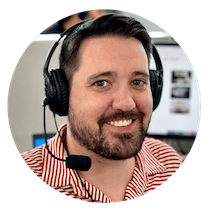 Choose Recovery Over Addiction
We're here 24/7 to help you get the care you need to live life on your terms, without drugs or alcohol. Talk to our recovery specialists today and learn about our integrated treatment programs.