Our guest today is Phil Sieff, a seasoned attorney with a broad range of legal experience in complex and high profile cases. Phil's work spans a variety of areas, including cases related to the I-35W Bridge Collapse, the Red Lake High School Shooting, and the Holidazzle Parade Disaster. Additionally, Phil has handled cases involving car accidents, defective products, medical malpractice, violence in schools, and more. Notably, he has significant experience assisting crime victims and those grappling with post-traumatic stress disorder. Currently, Phil is actively involved in keyboard duster litigation, addressing the serious issue of dust remover abuse.
–
A key topic of discussion in this episode is Phil's current work on "keyboard duster litigation," which involves legal cases related to the abuse of dust removers or "dusting," a dangerous form of inhalant abuse. Phil shares alarming statistics from the National Electronic Injury Surveillance System, which indicate that dust removers are more likely to result in severe harm or death to users and innocent bystanders than other inhalants, and that they account for more car crashes than any other type of inhalant.
Phil provides valuable insights into the dangers of dust remover abuse, its prevalence, and its internal and external damages to the body, including the brain, heart, and lungs. The discussion also emphasizes the importance of educating parents, teachers, coaches, and others about the signs and symptoms of inhalant abuse.
Follow Landmark Recovery on Instagram, Facebook, and TikTok for more content!
–
https://www.facebook.com/LandmarkRecovery/
https://www.instagram.com/landmarkrecovery/
https://twitter.com/landmarkrecover
https://www.tiktok.com/@landmarkrecovery
https://www.youtube.com/@landmarkrecovery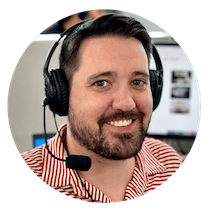 Choose Recovery Over Addiction
We're here 24/7 to help you get the care you need to live life on your terms, without drugs or alcohol. Talk to our recovery specialists today and learn about our integrated treatment programs.