In this episode Zach is joined by Dr. Harvey Kaufman, the Senior Medical Director at Quest Diagnostics. Dr. Kaufman and Zach talk about notable findings from his recent survey on addiction and the pandemic, and what long-term impacts we can expect from COVID-19. Following his discussion with Patty, Zach is joined by Sarah Fletcher, the Clinical Director of Sandstone Care, Licensed Professional Counselor, and Licensed Addiction Counselor. They talk about how virtual sessions have impacted mental health and addiction services, as well as how individuals can provide themselves self care during the pandemic.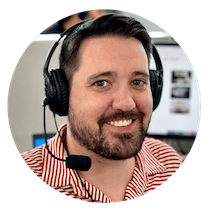 Choose Recovery Over Addiction
We're here 24/7 to help you get the care you need to live life on your terms, without drugs or alcohol. Talk to our recovery specialists today and learn about our integrated treatment programs.