Michael is joined by author and COO Dan Mager to discuss parenting in recovery.
Dan Mager is the author of Some Assembly Required – A Balanced Approach to Recovery from Addiction and Chronic Pain and Roots and Wings: Mindful Parenting in Recovery and Clinical Operations Officer at the Human Behavior Institute in Las Vegas. The two discuss Dan's personal recovery journey, mindful parenting through addiction recovery, and how to maintain a healthy relationship with your child during adolescence.
—
To learn more about how Landmark Recovery helps those suffering from substance use disorders, visit our website today.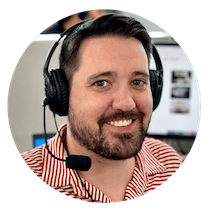 Choose Recovery Over Addiction
We're here 24/7 to help you get the care you need to live life on your terms, without drugs or alcohol. Talk to our recovery specialists today and learn about our integrated treatment programs.