In today's episode, we're excited to introduce Madison Snyder. Madison is more than just a young racing star from Gull Lake, Michigan – she's also a symbol of hope in our mission to race for recovery. At only 18, she's using her No. 25 Chevrolet Monte Carlo race car to spread a powerful message about overcoming addiction, working closely with Landmark Recovery.
Madison comes from a family who loves racing, so it was natural for her to develop a passion for it. But it's her family's own battles with addiction that gave her a special mission. Madison's story is about dealing with loss, finding strength, and wanting to inspire change. She's not afraid to share this story, in fact, she carries it on her racing helmet.
In this episode of the Landmark Recovery Podcast, we'll explore Madison's life from the race tracks to advocating for addiction recovery.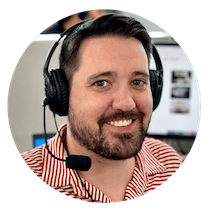 Choose Recovery Over Addiction
We're here 24/7 to help you get the care you need to live life on your terms, without drugs or alcohol. Talk to our recovery specialists today and learn about our integrated treatment programs.