In this episode Zach is first joined by Justin Eisele, a lawyer at Seddiq Law in Rockville, Maryland. He has been practicing for 15 years and is passionate about criminal justice reform, and more specifically meaningful reform for those who suffer from addiction and or mental health challenges. The two discuss how addiction and mental health are faced in the criminal justice system, and what we could change to do better in the handling of these cases.
Following Justin, Zach is joined by John Tompkins, a criminal defense attorney whose tried over 100 jury trials, written more than 20 appellate briefs, and argued numerous cases in the Indiana Court of Appeals, the Indiana Supreme Court, and the Seventh Circuit Court of Appeals in Chicago. The two discuss custody in cases of addiction and challenges to re-entering society in recovery.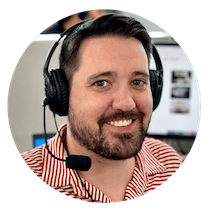 Choose Recovery Over Addiction
We're here 24/7 to help you get the care you need to live life on your terms, without drugs or alcohol. Talk to our recovery specialists today and learn about our integrated treatment programs.