In this episode of the Landmark Recovery Podcast, Ted Perkins, a former executive at Universal Pictures and Warner Brothers, who later became a sobriety mentor and author, shares his unique perspective on addiction and recovery. He discusses his book, in which he explores how movies portray addiction. Perkins believes that watching and discussing these films can serve as a powerful therapeutic tool that fosters deeper engagement and breaks up the monotony of standard lectures.
Perkins also introduces his organization, Recovery Movie Meetups, which provides safe environments for individuals to view and discuss addiction-themed films together. These discussions can lead to transformative experiences and can serve as a platform for meaningful dialogue about addiction and recovery. He asserts that movies presenting addiction recovery as a heroic journey can inspire addicts to relate their experiences to the characters' stories and find motivation for their own recovery.
Perkins invites listeners to explore his websites, addictedinfilm.com and recoverymoviemeetups.com, where they can access resources and start their own recovery movie meetups for free.
–
Ted Perkins is a former Universal Pictures and Warner Bros. Studio executive, university lecturer, public speaker, Hollywood producer, virtual reality entrepreneur, and successful working film and TV series screenwriter. He volunteers his time as an addiction and recovery YouTube personality, sobriety mentor, and has helped thousands of people on their recovery journey through his essays, videos and weekly SMART Recovery meetings. He is the author of ADDICTED in FILM: Movies We Love About the Habits We Hate and Founder/CEO of the new mutual support meeting format Recovery Movie Meet-Ups. Perkins has lived and worked in over 50 countries, and now resides in Los Angeles.
–
Follow Landmark Recovery on Instagram, Facebook, and Twitter for more content!
https://www.facebook.com/LandmarkRecovery/
https://www.instagram.com/landmarkrecovery/
https://twitter.com/landmarkrecover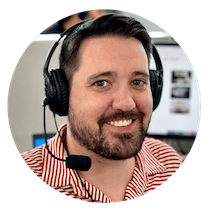 Choose Recovery Over Addiction
We're here 24/7 to help you get the care you need to live life on your terms, without drugs or alcohol. Talk to our recovery specialists today and learn about our integrated treatment programs.