In this episode Zach is joined by Dr. Amy McKeever, PhD, RN, CRNP, and board-certified women's health nurse practitioner. Dr. McKeever talks with Zach about the knowledge gap she saw with students when they were faced with navigating conversations related to opioid use in a clinical setting. This inspired her to develop, and subsequently teach, a curriculum to course titled "The Opioid Crisis in America". Following Dr. McKeever, Zach is joined by Debra Jay, the founder of Structured Family Recovery® services and training, and former guest addiction expert on the Oprah Winfrey Show for 3 seasons. Debra joins Zach to talk about her most recent book: It Takes a Family: A Cooperative Approach to Lasting Sobriety, and the importance of family and community in achieving long-term sobriety.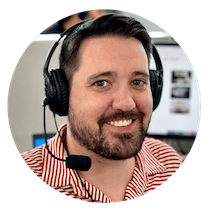 Choose Recovery Over Addiction
We're here 24/7 to help you get the care you need to live life on your terms, without drugs or alcohol. Talk to our recovery specialists today and learn about our integrated treatment programs.