Zach and Michael interview Maureen Cavanagh, founder of Magnolia New Beginnings and author of "If You Love Me: A Mother's Journey through her Daughter's Opioid Addiction," about finding herself on the frontlines of the opioid epidemic with her daughter. After recognizing her "delusionally optimistic" response "We will get through this…" wasn't helping, Maureen shares how she learned to get out of the way, set boundaries, find the right treatment center, and have a love-first approach. She also offers hope and resources to struggling families in need of support.
Learn more about Maureen's organization of online support groups and educational tools for anyone struggling with a loved one's addiction via http://magnolianewbeginnings.org/ and https://maureencavanagh.net/.
If you or someone you know is struggling with addiction, there is hope for you! And we at Landmark Recovery would love to come alongside you in your recovery journey.
Visit our website at https://LandmarkRecovery.com, or speak with a recovery ppecialist 24/7 by calling us at 888-448-0302.
Maureen is an author, educator, and the founder of Magnolia New Beginnings; a non-profit 501c3 organization that provides access to online support groups and education for anyone struggling with a loved one's addiction. She is also a CCAR recovery coach trainer, family recovery coach, and interventionist and President of Magnolia Recovery and Consulting Services. She speaks nationally on the impact of substance use disorder on the family and the power of hope. Her memoir, "If You Love Me: A Mother's Journey through Her Daughter's Opioid Addiction," was favorably reviewed by the NY Times, Kirkus, Publishers Weekly, and the audiobook was named a runner up for Amazon/Audibles 2018 Memoir of the Year. Maureen believes deeply that education, connection to others, and sharing stories of recovery are integral in the midst of this crisis.
SHOW NOTES:
[6:53] When did you know your daughter was using drugs?
[11:40] On denial, acceptance, and taking action.
[17:10] There is no "we." Your child is fighting for his or her life. Are you co-opting their experience and calling it success? They have to want it. You have to take care of yourself.
[24:00] Rock bottom.
[25:50] Love-first approach.
[30:15] The importance of education and family support groups.
[33:00] Sober living is not rehab or treatment.
[40:40] What does self-care for parents of addicted children look like?
[46:55] There is hope for everyone, including the addict.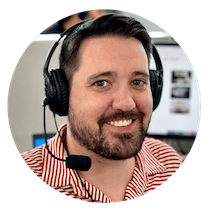 Choose Recovery Over Addiction
We're here 24/7 to help you get the care you need to live life on your terms, without drugs or alcohol. Talk to our recovery specialists today and learn about our integrated treatment programs.