FRANKLIN, Tenn. – Dr. Jason Kirby, chief medical officer at Landmark Recovery, a national addiction treatment provider, was recently elected president of the Tennessee Society of Addiction Medicine (TNSAM). His two-year term begins April 1. A chapter of the American Society of Addiction Medicine, TNSAM is comprised of physicians and healthcare providers working to improve the treatment of people experiencing substance use disorder.
"I'm honored to represent addictionologists in Tennessee and work on their behalf to make meaningful changes to how we treat people who use substances compulsively," said Kirby. "I'm very grateful to be in this position, and I do not take that lightly."
Kirby joined Landmark Recovery in 2021. A former emergency room doctor, he developed an interest in addiction medicine while treating patients with substance use issues, many without a clear path to recovery. He witnessed patients overdose on drugs, receive lifesaving treatment in the ER then get sent back to the street.
"It always frustrated me," Kirby said. "Sometimes there weren't beds, or the patients weren't willing to get treatment. Managed care organizations weren't willing to provide coverage for some treatment centers. There were a lot of barriers. Getting extra training in addiction medicine revealed the other piece of the puzzle to me. I understood what happens when they leave my emergency room and how addiction treatment functions."
Kirby, a Thompson's Station, Tenn. resident, plans to increase TNSAM's membership by recruiting more physicians and healthcare providers, including therapists and social workers. He also wants to work with Tennessee's academic institutions to recruit more healthcare workers into the addiction treatment industry. By strengthening partnerships with state officials and nonprofit groups, Kirby hopes to clarify
how some medications, like buprenorphine, should be used in addiction treatment. He'd like to see rural hospitals utilize addiction consultation services to help get more Tennessee residents into recovery treatment.
About Landmark Recovery:
Landmark Recovery, founded in 2016, is the fastest growing evidence-based addiction recovery provider in the nation, offering residential and outpatient treatment programs including detox and medication-assisted treatment. Landmark currently has treatment centers in Colorado, Kentucky, Indiana, Michigan, Nevada, Ohio, Oklahoma, Tennessee, and Virginia, along with its sister company, Praxis by Landmark Recovery, which serves the Medicaid population. Landmark Recovery of Louisville was named the No. 1 Addiction Treatment Center in Kentucky by Newsweek for 2021 and 2022. For more information visit www.landmarkrecovery.com or call 866-504-8545.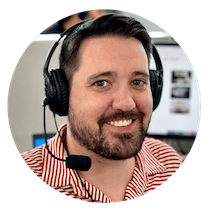 Choose Recovery Over Addiction
We're here 24/7 to help you get the care you need to live life on your terms, without drugs or alcohol. Talk to our recovery specialists today and learn about our integrated treatment programs.