Purdue Pharma, the manufacturer of OxyContin, reached a $270 million dollar settlement to resolve a lawsuit with the state of Oklahoma on Tuesday. This is one of many lawsuits that the pharmaceutical manufacturer is facing for their alleged role in the opioid crisis and their alleged deceptive marketing tactics used to peddle their drug to the public.
As part of the settlement, Purdue will contribute $102.5 million to help fund an addiction treatment center at Oklahoma State University.
Along with Oklahoma, Purdue Pharma is facing about 2000 additional lawsuits nationally, 1600 of which are in federal court with the rest coming from state courts.
Paul Hanly, a lawyer for the plaintiffs in the federal opioid litigation told Reuters that the litigation team is "hopeful that the Oklahoma settlement is the beginning of a good-faith program on the part of Purdue to settle all of the nationwide litigation."
The settlement came as opioids continue to be the most deadly drug in the country. In 2017, opioids were responsible for over 47,000 American deaths, a record number.
The Lawsuit
The court documents for the lawsuit alleged that "over a period of several years, defendants executed massive and unprecedented marketing campaigns through which they misrepresented the risks of addiction from their opioids and touted unsubstantiated benefits."
The lawsuit took specific aim at Purdue's marketing tactics when it came to OxyContin, the top-selling painkiller in the United States. The drug has generated an estimated $35 billion in sales since it's release in 1996.
In 2017, Oklahoma Attorney General Mike Hunter filed the lawsuit against Purdue Pharma along with a number of other pharmaceutical companies. However, the settlement only covers Purdue Pharma.
Other companies involved in the suit, such as Johnson & Johnson, which Hunter referred to as an opioid "kingpin", are still on the hook.
The lawsuit and settlement was a response to how Oklahoma has been impacted by the opioid crisis.
How Oklahoma Has Been Affected
Oklahoma is one state that has been disproportionately affected by the opioid crisis that has ravaged the country.
"The damage Defendant' false and deceptive marketing campaigns caused to the state of Oklahoma is catastrophic," Hunter's lawsuit said. "Oklahoma is one of the leading states in prescription painkiller sales per capita, with 128 painkiller prescriptions dispensed per 100 people in 2012."
Along with increased prescription rates, drug overdose deaths in the state increased eightfold from 1999 to 2012. During this time drug deaths surpassed annual car crash deaths.
This is a widespread, multifaceted problem that is not just affecting adults. In fact, newborns are one subgroup that often gets overlooked when it comes to the drug epidemic. Neonatal abstinence syndrome (NAS) is a condition in which newborns test positive for drugs or alcohol at birth and are exposed to withdrawal symptoms. According to a report done by a healthcare provider in the state, the rate of NAS in 1000 live births increased by 450 percent from 2008 to 2014.
Purdue Pharma
Purdue Pharma's role in the opioid crisis came from the marketing tactics that they used to make OxyContin the most widely used opioid in the country. And the impact that oxycontin has had on the state of Oklahoma is astounding.
According to data from the National Institute on Drug Abuse, in 2016, Oklahomans fatally overdosed on opioids at a rate of 11.6 deaths per 100,000 people. This makes oxycodone the most deadly drug in the state during this time period and was present in over 20 percent of drug deaths between those years.
And the situation has only continued to balloon.
Efforts from the state to pass legislation that combats opioid prescriptions has only led to users substituting opioids for other drugs. One drug in particular, heroin, has become widely more popular in recent years as it remains a cheaper and more accessible alternative to some opioids. From 2007 to 2012, the number of heroin deaths in the state increased tenfold and continued on an upward trajectory in the years that followed.
What's Next?
While this lawsuit settlement may have set a precedent for other suits that Purdue Pharma and the Sackler family are facing, there are still lawsuits being filed across the country against the company and other manufacturers regularly. If the trend continues, opioid lawsuits may become the largest civil litigation agreement in United States history.
Recently, states and the federal government are working toward a solution to solving the opioid crisis that is affecting the country and Landmark Recovery is dedicated to being a part of the solution.
In Conclusion
Landmark's drug and alcohol treatment facilities are staffed with knowledgeable therapists and physicians that can help you or your loved one begin their journey to recovery and help educate them on how to stay sober. If you would like more information about our drug and alcohol recovery facilities, please reach out to our admissions team today.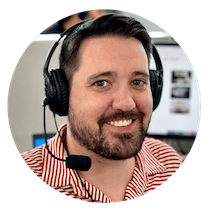 Choose Recovery Over Addiction
We're here 24/7 to help you get the care you need to live life on your terms, without drugs or alcohol. Talk to our recovery specialists today and learn about our integrated treatment programs.