Addiction is an isolating disease that draws us further and further away from those closest to us. Sometimes it can feel as though you are all alone, facing your demons alone. Fortunately, there are artists out there who have struggled with addiction as well. Artists like the ones included on this list can help you find solace, encouragement, and compassion while in the midst of great difficulty.
Recovery Songs To Listen To
Macklemore – Kevin
Macklemore penned this tribute to his friend Kevin, who passed away from an overdose of prescription pain pills in 2010. The song appeared on his album "This Unruly Mess I've Made", and contains numerous references to Oxycontin and the greed of the pharmaceutical industry.
Macklemore has been open about his battles with drugs and addiction. Since a young age he struggled with alcoholism and later abuse of Oxycontin pills. His family eventually convinced him to go to rehab at the age of 25 and since then he has been an outspoken advocate for sobriety and helping addicts recover. Read some of the lyrics below:
I seen pain, I felt the losses
Attended funerals and seen coffins
21 years old, an angel was lost here
Wings clipped by the grip of 80 milligram sniffs of oxycontin
He was gonna quit tomorrow, we're all gonna quit tomorrow
Just get us through the weekend, and then Monday follows
Then it's Wednesday, then it's 'f*** it, I'm already feeling hollow'
Might as well go crack a seal and might as well go chug a bottle
First dealer was his mom's medicine cabinet
Got anxiety, better go and give him a Xanax
Focus, give him Adderall, sleep, give him Ambien
'Til he's walking 'round the city looking like a mannequin
Doctor, please, give me a dose of the American Dream
Put down the pen and look in my eyes
We're in the waiting room and something ain't right
All this is on you, we're over-prescribed
Kendrick Lamar – Swimming Pools (Drank)
Compton rapper Kendrick Lamar is another rapper who has experienced his share of problems caused by addiction. He's written numerous songs about the pitfalls of drug use and alcoholism, but perhaps his most impactful is the single from his certified classic album "Good Kid Maad City".
The song chronicles Kendrick's own struggles with alcohol. It takes place at a house party and contains a back and forth conversation between Kendrick's conscious and himself. Kendrick debates the consequences of continuing to drink more alcohol and the societal pressures that are pushing him to do it.
Now I done grew up 'round some people livin' their life in bottles
Granddaddy had the golden flask
Backstroke everyday in Chicago
Some people like the way it feels
Some people wanna kill their sorrows
Some people wanna fit in with the popular, that was my problem
I wave a few bottles, then I watch 'em all flock
All the girls wanna play Baywatch
I got a swimming pool full of liquor and they dive in it
Pool full of liquor, I'ma dive in it
If I take another one down
I'ma drown in some poison, abusin' my limit
I think that I'm feelin' the vibe, I see the love in her eyes
I see the feelin', the freedom is granted
As soon as the damage of vodka arrived
All I have in life is my new appetite for failure
And I got hunger pain that grow insane
Tell me, do that sound familiar?
If it do, then you're like me
Makin' excuse that your relief
Is in the bottom of the bottle and the greenest indo leaf
Eminem – Not Afraid
Eminem's battles with addiction have featured prominently throughout nearly every album since the original Slim Shady LP. In fact, he even released a series of albums based around the themes of addiction: (Relapse, Recovery, and Revival). His struggles with painkillers such as Valium and Vicodin wound up even putting him in the hospital.
"Not Afraid" is a single from his Recovery album, and is a triumphant anthem about overcoming struggles to stand proud. Eminem has used much of his music as an outlet for the inner demons and personal challenges he has faced.
I'm not afraid to take a stand
Everybody, come take my hand
We'll walk this road together, through the storm
Whatever weather, cold or warm
Thought I had it mapped out, but I guess I didn't
This f***in' black cloud still follows me around
But it's time to exorcise these demons
These muh'f***ers are doin' jumpin' jacks now
And I just can't keep livin' this way
So startin' today, I'm breakin' out of this cadence
I'm standin' up, I'ma face my demons
I'm mannin' up, I'ma hold my ground
It was my decision to get clean, I did it for me
Admittedly I probably did it subliminally for you
So I could come back a brand-new me
You helped see me through
J. Cole – Once an Addict
Jermaine Cole is a 33 year old rapper from Fayetteville, North Carolina. His latest release, KOD, is a long meditation on addiction, whether it be chemical dependency, a tantalizing lifestyle, or sexual addiction.
In "Once an Addict", J.Cole details his feelings towards his own mother's relationship with alcoholism. The song explores the burdensome feelings of love and hate that someone who loves an addict must suffer as they watch the downward spiral. He relates his mother's struggles back to his own problems with weed and alcohol addiction.
Step-daddy just had a daughter with another woman
Mama ain't recover yet
Callin' me at 12 at night
She drunk as f*** and I'm upset
I gotta leave this house 'cause part of me dies when I see her like this
Too young to deal with pain
I'd rather run the streets than see her kill herself
So 'Ville became my escape from a feelin' I hate
And then I'd have to end up seein' my hero on ground zero
Tears flow while Al Green blow
Love and happiness
I wish that I could say the right words to cheer her up
I wish her son's love was enough
This ain't the woman I know, why I just sit and observe?
Why don't I say how I feel?
When I do, she's defensive for real
Well maybe things get better with time, I heard it heals
Little did I know how deep her sadness would go
Lookin' back, I wish I woulda did more instead of runnin'
Mac Miller – Malibu
https://www.youtube.com/watch?v=Evs4rzic_8E
Mac Miller's 2014 mixtape Faces is a long, drawn out exploration on themes of addiction, exploring the highs and lows of drug abuse along with the emotional toll it takes on a person after extended use. Mac has been vocal about his abuse of codeine, known as lean, and the addictive stimulant cocaine.
There are numerous songs about addiction on the mixtape such as Angel Dust, Therapy, and Funeral, but one standout is Malibu. The song is primarily about the deadly pull of hard drugs, and the self loathing that accompanies abuse.
Its Air Jordan on my flip-flops
And kill me now if I did it all for hip-hop
I might die before I detox
This ain't high-school, no little student I can cheat off
I'm recording like I'll die tomorrow
At the rate I'm getting high, it'll be hard for me to find tomorrow
But I just pray that I'll survive tomorrow
As she cries in sorrow, she just needs some time to borrow
She'll be smiling by tomorrow
Everything will be so fine tomorrow
Put the white away, we can do some lines tomorrow
85 grand get you a heavy ass wrist
They ain't killin' they just yellin', that's it
A deadly combination with that ecstasy sniff
On the phone probably yellin' at Rich
Say, double the money, please, double the money
Triple the problems, double the money
They was all laughing, wasn't that funny
I started f***ing with drugs and now I'm a junkie
Whenever you are ready to take the first steps to overcome addiction, we will be here for you. These songs and other songs about addiction along with recovery quotes are a great way to facilitate the process of early recovery. Read and listen to these words often. When paired with the support of drug and alcohol recovery centers, your chance for a long-term recovery is high, and your future is bright! You will start and continue to do amazing things, and you, as well as others will notice your amazing progress in recovery.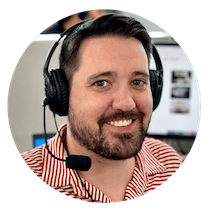 Choose Recovery Over Addiction
We're here 24/7 to help you get the care you need to live life on your terms, without drugs or alcohol. Talk to our recovery specialists today and learn about our integrated treatment programs.