Neurofeedback (EEG biofeedback) technology gives the brain the information about its own electrical output, in the form of visual and auditory feedback, which shows the brain how to function more efficiently. The brain learns how to repeat these efficient states on its own, resulting in client feeling calmer, more focused, confident, composed, and energetic.
The Neurofeedback method is non-invasive and safe.
Why Neurofeedback?
If there is dysregulation in the brain or underlined emotional trauma, the brain may not produce its natural opiates, like dopamine or serotonin. This can lead to serious disorders like anxiety and depression. Unfortunately, people turn to drugs and alcohol for relief.
This is where this type of treatment comes into play. It provides the brain an internal mirror so the brain can monitor what it is doing. It does this by watching its own brainwave and retraining itself to a more balanced state.
Studies show 77% of people who have completed this type of therapy, along with a 12 step program, have remained abstinent for a year and a half or longer.
Having this monitoring/reshaping therapy can make the process of drug and alcohol recovery flow with ease and comfort.
Landmark Recovery
At Landmark Recovery, each patient receives three neurofeedback sessions per week. We are dedicated to providing evidence-based treatment that sets each patient up for optimal success post-discharge.
What makes Landmark Recovery stand out?
Read one employee's testimonial in A Psych Nurse's view of rehab centers:
"Determine if the facility you're considering offers a variety of educationally based programs and services that explore the causes of addiction and mental health problems. Years ago, I worked in an inpatient psychiatric hospital and thought of it as a "dumping ground" where people stayed for thirty days, but never actually gained any insight into their illnesses or what they could do to avoid a relapse.
When there are extensive, highly structured activities occurring within a mental health or substance abuse setting, patients are more likely to walk away at the conclusion of treatment feeling like they learned something valuable that they can use for a lifetime. Sitting in a hospital room all day won't cut it.'
People need individual and family counseling, medication management, monitored detoxification (if necessary) and expressive therapies to learn tools for managing mental health and substance abuse disorders.
The most important thing to remember when looking into a treatment center for yourself or for a loved one is to identify a facility that provides individualized treatment programs that examine the root cause of disease.
To heal, one must first understand the biological and psychological origins, and professionals that implement programs based on this principle provide effective treatment that "sticks," and patients are more likely to feel knowledgeable, prepared and empowered. Understanding, adequate staffing, and comprehensive programming – Find these, and you or your loved one will likely receive treatment that works, and helps for a lifetime."
At Landmark Recovery, we believe that you can overcome addiction, and one of those ways is with neurofeedback. Call us today and look forward to tomorrow.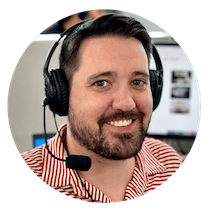 Choose Recovery Over Addiction
We're here 24/7 to help you get the care you need to live life on your terms, without drugs or alcohol. Talk to our recovery specialists today and learn about our integrated treatment programs.