This March, we're observing Black Balloon Day — a day dedicated to remembering all of those who died from a drug overdose. March 6th was established as Black Balloon Day in 2016, marking the death of Greg Tremblay, who died of an opioid overdose in 2015 at the age of 38. Black Balloon Day (#LiftUpSomebody) was created by friends of Tremblay as a way to increase public awareness of those who've lost their lives to addiction. Landmark Recovery's mission is to save the lives of people struggling with a drug or alcohol addiction, and we proudly support the efforts of Black Balloon Day organizers to shine a light on the overdose epidemic.
In recognition of the day, people are asked to hang a black balloon in memory of those who have died from an addiction. Some communities hold somber ceremonies as a way to show the devastation overdose deaths are having in cities across the country.
Overdose Deaths Grow
More than 100,300 Americans died from a drug overdose during the 12-month span ending April 2021, according to the Center for Disease Control. That's a 28.5% increase when compared to the previous 12 month period. This rate is unacceptable: a crisis caused by drug overdoses higher than any point in history and a trend line that edges ever-upward. What are we doing to stop and treat the current wave of overdoses throughout the country?
Let's look at some of the recent data.
According to our calculations, which are based on provisional data, an overdose happened every five minutes between April 2020 and April 2021. That's more than 250 overdoses per day. This is equivalent to an entire city the size of Roanoke, Virginia just disappearing from the US in a year's time. The scale of the overdose epidemic is enormous.
What is Overdosing?
"Overdosing" is used to describe the adverse reaction to a toxic level of substances in your body. There are multiple types of toxidromes (medical portmanteau of "toxic" and "syndrome"; describes an effect of toxic drug levels in the body) that can occur when the overdose level has been reached.
Overdosing is often not intentional and it doesn't discriminate. In adults, drugs like opioids can basically stop the heart and make it increasingly impossible to breathe. Other drugs like stimulants will cause hypertension and lead to adverse effects like seizures and heart attacks.
Support
There are many ways we can provide support and help to those suffering from an opioid use disorder. One of which is MAT, or Medication Assisted Treatment—a method of treatment currently accepted as the most effective from a scientific perspective. We currently have a full MAT program at our Indianapolis location.
Landmark Recovery is dedicated to saving one million lives by the end of this century. We plan on opening over 15 new facilities this year alone, becoming the fastest growing addiction treatment company in the country. Our combination of proprietary treatment, therapy, and alumni services are tailored to treat patients as effectively as possible through evidence-based practice. Our practices are constantly updated, so as to remain on the cutting edge of what works in addiction treatment. We have double the amount of therapy compared to competitors, and our results show it. Over 10,000 people have graduated from Landmark Recovery's drug and alcohol rehab programs.
Learn More
We are putting in our best effort towards making a serious difference in the lives of those affected by the opioid crisis and alcoholism. Call Landmark Recovery today at 888-448-0302 to learn more about how we can help you get your life back on track once again.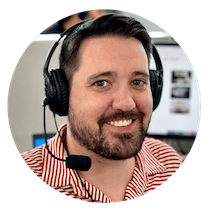 Choose Recovery Over Addiction
We're here 24/7 to help you get the care you need to live life on your terms, without drugs or alcohol. Talk to our recovery specialists today and learn about our integrated treatment programs.