A new study published in JAMA Network Open reveals a concerning trend among US students: one in four admits to abusing ADHD medication. The research also indicates a general rise in prescription drug misuse among middle and high school students.
Examining the Study Findings
Researchers from the University of Michigan conducted an extensive study over 15 years (2005 to 2020), including 231,141 middle and high school students from 3,284 US secondary schools.
Key findings from the study include:
Prescription drug misuse rates varied significantly, from 0% to as high as 25%, suggesting that up to one in four students may be involved in such misuse.

Schools with higher ADHD student stimulant therapy rates showed a 36% increase in stimulant misuse risk.

In schools where 12% or more students were treated with ADHD medication (prescription stimulants), 8% confessed to misusing these drugs.
Risings Trends in Prescription Drug Misuse
The 2022 Monitoring the Future study, surveying 8th, 10th, and 12th-grade students, indicated a minor increase in the percentage of 12th-grade students using prescription drugs without medical supervision. The rate rose from 8.3% in 2021 to 9.3% in 2022, following a significant decrease from 14.2% in 2020 to 8.8% in 2021 during the pandemic.
Related Story: Can ADHD Make You Addicted?
An Urgent Need for Awareness and Prevention
Addressing prescription drug misuse among students is of utmost importance. Implementing effective strategies for awareness, prevention, and treatment is vital to ensure responsible medication use and focus on the safety of our youth.
Evidence-based Solutions
Addressing prescription stimulant misuse among youth requires multiple approaches:
Parental Guidance:

Parents should learn about prescription stimulants, their potential for misuse, and the signs of misuse. Michigan Health and Human Services'

Parent/Caregiver

resource offers valuable information.

School Programs:

Schools can educate students about the dangers of prescription stimulant misuse and other substances. Programs like

CARE of Southeastern Michigan's

Paper People can help with early prevention.

Online Resources:

Websites like

SAMHSA

and the

Michigan Automated Prescription System (MAPS)

provide helpful information to help individuals and families prevent drug abuse.

Professional Help:

Substance abuse treatment professionals can provide therapy and medication to help manage withdrawal symptoms and address the root causes of substance misuse.

Community Support:

Local support groups like

Alateen Michigan

offer a supportive environment for recovery.
Landmark Recovery: A Comprehensive Solution Under One Roof
For those seeking help, Landmark Recovery of Western Michigan, based in Battle Creek, MI, is committed to being part of the solution. They offer custom treatment services to address individual needs, helping those struggling with substance misuse.
Their services include:
Overcoming Prescription Stimulant Misuse
Prescription stimulant misuse is a significant issue among Michigan's young people, but recovery is possible. Solutions exist, and support is readily available. Landmark Recovery of Western Michigan offers available, affordable, and premium treatment services for individuals aged 18 and older struggling with:
Prescription stimulant misuse

Other substance use disorders

Co-occurring mental health disorders
Call their confidential admissions team, available 24/7/365, at 269-443-0905 to take the first step towards recovery. For more information on substance use challenges and issues in Michigan and nationwide, visit their blog.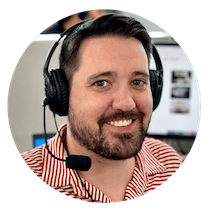 Choose Recovery Over Addiction
We're here 24/7 to help you get the care you need to live life on your terms, without drugs or alcohol. Talk to our recovery specialists today and learn about our integrated treatment programs.