10 Tips for Staying Sober
The early days of recovery from substance abuse can be especially challenging. During this early phase, it pays to have some techniques for staying sober up your sleeve. Whether you're fresh out of rehab or just preparing yourself for detox, we hope these 10 tips for staying sober help streamline your journey.
10 Tips for Staying Sober
Create a new routine and avoid old habits
Identify your triggers
Learn to recognize signs of relapse
Stay physically active
Build a robust support network
Sever toxic relationships and create healthy friendships
Get some structure in your life
Practice healthy living
Clean up your finances
Stay calm whatever happens
1) Create a new routine and avoid old habits
If you've been abusing alcohol or drugs, this likely took up a great deal of your time. Newly sober, you'll be faced with a twin challenge:
Avoiding your old, destructive habits
Creating a new routine
Fortunately, these two areas feed into each. Start by avoiding the people, places, and things you associate with substance abuse. This will dramatically reduce your chances of relapse.
To fill the expanse of time you're not using substances, you could reengage with neglected hobbies and interests.
Alternatively, experiment with new ways of spending your free time. Start some classes at a gym. Join a sports club. Volunteer your services. Imagination is your only limitation and you'll soon be productively filling your time.
2) Identify your triggers
Identifying the triggers that lead you to drink or use drugs is a vital technique for staying sober.
All decent addiction treatment programs will offer psychotherapy like CBT (cognitive behavioral therapy) to help you with this.
While recognizing these triggers is a vital first step, it needs to be followed up with action. To achieve this, you'll learn superior and healthier coping strategies that don't involve drink or drugs.
Many triggers are centered on people and places, friends you used to hang out with at bar, clubs, and parties.  However, other triggers are emotion-based, with examples including:
Family problems
Financial worries
General life stressors
Relationship issues
Your therapist can help you formulate healthy coping mechanisms that don't involve a chemical crutch. You just need the willpower and commitment to execute these strategies when you're tempted to drink or use drugs.
3) Learn to recognize signs of relapse
Familiarizing yourself with the warning signs of a relapse can improve your chances of avoiding a slip-up.
There are three characteristic phases to relapse:
Emotional relapse
Mental relapse
Physical relapse
Common red flags for relapse include:
Behaving irresponsibly
Believing that substance use will soothe pain
Engaging in self-defeating behaviors compulsively
Returning to old patterns of addictive thinking
Seeking people and places where drink or drugs are consumed
Thinking less rationally
4) Stay physically active
Exercising for as little as thirty minutes daily has many proven health benefits. Studies also show that exercise can help strengthen your mental health, too.
Beyond these powerful benefits for body and mind, exercise can also help alleviate the stress and boredom that often lead to relapse.
From walking, jogging, and cycling to swimming, tennis, and yoga, find an activity you enjoy and stay active in your recovery.
5) Build a robust support network
As you transition back into daily life from either inpatient or outpatient rehab, creating a solid network around you is key.
For example, attending local 12-step meetings like NA or AA. Surrounding yourself with others undergoing the same broad experience can be powerfully motivating.
If group meetings are not an option, you might consider SMART (self-management and recovery training). This self-empowering methodology is an alternative to Alcoholics Anonymous.
6) End toxic relationships and create healthy friendships
Rehab will have provided you with ample opportunity to examine your friendships and relationships. Many relationships predicated on drink or drugs are unhealthy, often toxic.
You may have developed co-dependent relationships with friends or family members enabling your addiction. These relationships will need reassessing.
Research shows that toxic relationships are damaging to recovery. Purge yourself of these, and don't feel guilty about it.
7) Get some structure in your life
Active addiction is typically chaotic.  As you start a life of sobriety, try drawing up a schedule to help you restructure your life.
Firstly, by getting up and going to bed at the same time, you'll start improving the quality and quantity of your sleep. Sleep patterns are often disrupted by substance abuse.
Developing and pursuing a variety of goals can help you thrive as you start embracing life substance-free.
8) Practice healthy living
Substance abuse can trigger an array of negative health outcomes, both physical and emotional.
Therefore detoxing and recovering presents you with the perfect launchpad from which to make worthwhile lifestyle changes.
Eat healthy, whole foods
Exercise daily
Get enough good quality sleep
Minimize intake of processed foods
Practice meditation or yoga for relaxation
9) Clean up your finances
If you have been suffering from alcohol use disorder or substance use disorder, you may have encountered financial problems.
Addiction often creates problems at work up to and including job loss. Drinking or using drugs is also expensive.
To inflame the issue, financial worries and issues holding down a job are triggers for relapse.
Seek some advice from vocational rehab services in an outpatient setting.
Draw up a budget and stick to it. Educate yourself about your finances and start creating a stronger and more stable foundation for your future without the uncontrolled expense of addiction to meet.
10) Stay calm whatever happens
When you first commit to recovery from substance abuse, it helps to view recovery as a process rather than an event.
Expect peaks and troughs of mood, and be prepared for roadblocks and possible relapse.
If you find yourself slipping up, stay as calm as possible and get right back on track.  Remember these 10 tips for staying sober to help you in your recovery journey.
What Comes Next
If you've been abusing alcohol, prescription medication, or illegal drugs and you are ready to stop, we'll help you every step of the way.
At Landmark Recovery, we have inpatient and outpatient programs combining medication-assisted treatment and a range of psychotherapies like CBT. If you have a co-occurring mental health condition, we have dual diagnosis treatment programs to help you address both issues head-on.
To get started and to reclaim your old life, call the friendly team at 888-448-0302.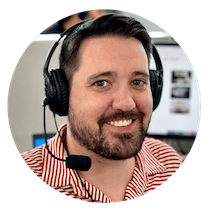 Choose Recovery Over Addiction
We're here 24/7 to help you get the care you need to live life on your terms, without drugs or alcohol. Talk to our recovery specialists today and learn about our integrated treatment programs.