Updated: April 19, 2023
Recovering from addiction is a challenging process, especially when people leave inpatient rehab. A study published in the Journal of Substance Abuse Treatment found that the transition from long-term residential treatment to daily life can be a real challenge. While rehab provides a structured environment with plenty of recovery support, the transition back to everyday life can be difficult.
That's where recovery tools for addiction come in. These resources can provide the guidance and support needed to stay on track and avoid relapse. In this blog, we'll share 20 activities that can help people in addiction recovery boost their physical, mental, and emotional health and improve their overall quality of life.
What Can You Do to Recover From Addiction?
The Importance of a Support System
If you're in active recovery from a drug or alcohol addiction, it's crucial to surround yourself with people and activities that lower your risk of relapse. Understand that substance cravings and relapse triggers are normal during recovery. However, having healthy activities and support groups are great ways to help curb the cravings and fill your spare time whenever you experience the temptation to use.
It's important to become an active participant in your recovery. That means pursuing every available option for aftercare once you leave rehab, and finding activities you enjoy that don't include drugs or alcohol. At Landmark Recovery, our graduates have access to a network of resources and peer support groups, including recovery coaches.
Our staff can help you find aftercare programs and make sure you're supported and encouraged to maintain your addiction recovery once you transition to your next living situation.
20 Activities to Do Instead of Drugs or Drinking Alcohol
You may struggle to come up with things to do, now that you've stopped using a substance. It's normal to feel that way, but the fact is there are lots of things you can do without putting yourself at risk of a relapse. The goal of this list of sober activities is to help you create new and healthy habits. Not to mention, you discover new hobbies and learn how to enjoy yourself without the need to be under the influence.
Some activities or events might have alcohol available for sale. That's when it's important to go with a group of people who encourage you to stay sober. If you don't believe you can handle going into a place that serves alcohol, or where drugs could be offered then stay away. Call a trusted friend or your recovery coach. 
Here are 20 activities to do instead of using drugs or drinking alcohol.
Start a DIY Project
Whether you paint a picture or build a birdfeeder, try to create something that takes up your attention and keeps you focused on seeing the task all the way through. Then, impress your friends and family with your finished work of art. 
Join a Sports Team/League
Most cities have leagues for players at every ability level. You'll meet new people who might be in recovery themselves. You'll also have the opportunity for physical activity, which is known to reduce anxiety and help improve your overall health.
Join a Peer Support Group
Peer support groups like Alcoholics Anonymous (AA) and Narcotics Anonymous are great for helping people in recovery find a community to grow with. You can also take advantage of the recovery coaching or alumni program at Landmark Recovery. There, you'll be connected with like-minded people and events that can help you maintain your sobriety.
Host a Movie Night
Serve soda and snacks, invite friends or family, pick your favorite genre and have an old-fashioned movie night. You can even discuss the movie afterward and make it a regular event.
Go Dancing
Dancing is another physical activity that's great for burning calories and enjoying your favorite music. Make sure you drink plenty of water before you go out to prepare yourself for a night of fun.
Find A New Author at the Library
Try going to your local library and asking the librarian for author recommendations. Most good-to-great authors have a series of books that you can get lost in. Pick a genre and find an author whose collection you can enjoy over time.
Go to a Sporting Event
What's better than going to see your favorite big-league player in person? Gather a group of friends and go see your favorite team. If your city doesn't have a professional sports team, try a minor league baseball, hockey or basketball (g-league team) game.
Host a Game Night
Crank out Monopoly, Chutes and Ladders or the Uno cards. Get snacks and soda (or water), invite a group of friends or family and have an endless game night. This will also give you a reason to tidy up your apartment or house. 
Host/Join a Book Club
Remember the author you discovered at the library? Do some research on Google or social media and find a corresponding book club. You now have meetings outside of AA or NA to attend. Plus, you have homework (chapters to read) that will keep you busy and focused away from drinking alcohol or drugs.
Go to the Gym (Membership)
Any amount of physical activity is good for your overall health. Try a home workout or apply for a gym membership. Paying for a membership is a way to hold yourself accountable. Plus, you may begin to look better and feel better as you become more consistent. If you become committed to fitness it's harder to achieve your goals while using substances like drugs or alcohol. 
Meditate/Learn Yoga
During rehab, you identify and learn how to cope with physical and emotional triggers and temptations that may lead you to abuse substances. Doing yoga or meditating is a time when you can stretch, think and reflect on how far you've come in your recovery. You can also remind yourself of the lessons you learned during rehab if you experience relapse triggers.
Go to a Festival
It could be the state fair, a music festival, or even a Renaissance festival. Grab a group of friends or family and try your city's local festivals. Some are free. You might even discover a new interest. A beer fest may be one to stay away from. 
Grow Your Own Garden
Want to learn patience and how to care for things? Try growing your own garden. Once you figure things out, you could save money from eating out and start a healthier diet by growing your own food.
Be a Tourist in Your Own City
Do you live in a big city that seems like it's constantly under construction? Lean into the tourist experience and try to explore the activities and landmarks your city is known for. You could try a tour bus or go see a new museum.
Learn a New Recipe
Staying in and cooking your own meals is a great way to improve your eating habits and save money. Soon enough, you'll have a whole book of recipes to pick from or pass along to family and friends.
Learn a New Language
Possibly the most challenging activity on this list is learning a new language. But you've already taken the steps to overcome addiction and enter treatment. Learning a language will require your focus and attention. That's time you won't have to engage in activities that threaten your recovery.
Find a Volunteer Opportunity
Recovery can be a humbling experience. A fundamental aspect of the 12 Step program is giving back. You could find a local organization to volunteer for. At Landmark Recovery, our alumni program is expanding. Alumni coordinators plan monthly events for graduates to attend and give back to the community. 
Write/Journal
Writing is known to be therapeutic. Journaling is a great way to deal with emotional triggers. Try writing out and putting to words how you're feeling, then read it back in support groups or counseling and continue to grow in your recovery. 
Clean Your House/Apartment 
In the past, your addiction might've turned your focus away from cleaning up. A clean house, apartment or room can open the door to doing other activities like hosting people. Becoming consistent in this habit can help reduce stress and anxiety.
Go to School/Take a Class
Picking up a new skill or trade or furthering your education can open the door to new career opportunities. Many of the staff at Landmark Recovery graduated from their local treatment center and transitioned into a position at the facility. Even if addiction recovery isn't your preferred career path, taking a class is a good way to meet new people and add new skills.
Find a Recovery Support Network
If you or a loved one is looking for a support system after rehab, call 888-448-0302 to speak to a recovery specialist at Landmark Recovery. We're available 24/7 and provide access to our alumni network, where you can surround yourself with people looking to maintain their addiction recovery and fill their time with volunteer opportunities, alumni events and other fun activities.
Visit our locations page to find a treatment center in your area.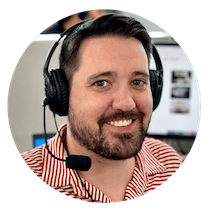 Choose Recovery Over Addiction
We're here 24/7 to help you get the care you need to live life on your terms, without drugs or alcohol. Talk to our recovery specialists today and learn about our integrated treatment programs.