What is the Eighth Judicial District Court Adult Drug Court Program?
The Eighth Judicial District Adult Drug Court, the fifth drug court program established in the nation and first in Nevada, has become a lifeline for some drug offenders during the past 30 years. Founded in 1992, the program aims to address substance use issues in order to reduce recidivism in the criminal justice system. Drug Court provides those who have been arrested for non-violent offenses, and without a history of drug trafficking, the opportunity to go through inpatient and/or outpatient addiction treatment. Drug Court acts as a rehabilitative pathway for those who might otherwise be given up on and left to the traditional prison system.
What Does the ADC Offer to Defendants?
Drug Court offers drug offenders an 18-month, court-supervised comprehensive inpatient and outpatient substance abuse treatment program instead of getting prison time. The individual cost to defendants is $1,500. When successfully completed, defendants can have their original criminal case, that landed them in the court, dismissed. According to the Eight Judical District Court, "All specialty court programs require participants to engage in individual and group substance abuse and mental health counseling (based on individual needs), random drug/alcohol testing, probation supervision, collaborative case management and regular court status checks."
A Positive Impact and a Strong Legacy in Las Vegas
In 2012, marking the 20th anniversary of the drug court's founding, former Nevada Supreme Court Chief Justice Michael Cherry said, "No court program has had such a positive impact on the criminal justice system, the prison system and crime in general than Nevada's drug courts." Around the same time, the drug court counted 5,200 successful graduates, with 75% of the drug court graduates remaining arrest-free within two years of program completion. The drug court has saved the state tens of millions of dollars in taxpayer money. This year marks the 30th anniversary of the EJDC ADC.
The child of parents killed by the Nazis, Judge Jack Lehman passed away on September 14, 2017 leaving behind an incredible legacy and vibrant family in his wake. In his obituary, it states:
The cornerstone of Lehman's legacy as a judge is his creation of the Las Vegas Drug Court in 1992, offering drug offenders the opportunity to offset prison sentences through a system of rigorous rehabilitation and testing. During his 11-year tenure on the Drug Court bench, Lehman changed thousands of lives, helping users to avoid prison and to find lasting treatment for their addiction.
Drug Court Requirements
Treatment practices utilized in the drug court include/require:
Regular random drug testing (urine tests)

Individual and group substance abuse counseling

Mental health and co-occurring counseling (if recommended by counselor)

Collaborative case management

Intensive outpatient treatment

Inpatient treatment (if needed)

Weekly attendance at support group meetings

Community supervision

Referrals to sober living

Low-income housing and/or temporary/transitional housing

Electronic monitoring

Regular court status check reviews
The two requirements to be eligible for the drug court include:
Identified alcohol/substance abuse disorder

No history of violent offenses or drug trafficking (all cases subject to review on individual basis)
According to NRS 453.3363, to enter the drug court the following legal steps must be performed:
The defendant must plead guilty or "no contest" to the drug charge.

The judge must decline to convict. Instead, the judge will suspend the case by putting the defendant on probation.

The defendant must complete the applicable rehab program in about a year (18 months in this case).

Upon completion of the treatment program, a judge will then dismiss the case.
Learn More
Landmark Recovery of Las Vegas is dedicated to providing the best addiction treatment in the state of Nevada and beyond. To learn more about the treatment plans we offer, give our dedicated admissions team a call at 888-448-0302 today. Our mission is to save a million lives in the next century, starting with those who need addiction treatment right in our very own backyard.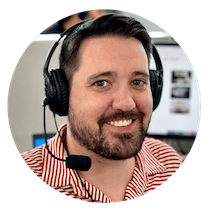 Choose Recovery Over Addiction
We're here 24/7 to help you get the care you need to live life on your terms, without drugs or alcohol. Talk to our recovery specialists today and learn about our integrated treatment programs.