Updated: May 30, 2023, at 10:55 a.m.
When a person says they're "in addiction recovery," it usually means they're in the process of overcoming a history of misusing drugs or alcohol and improving their overall quality of life. 
Recovery is more than just total abstinence from drugs or alcohol, though. It's a personal journey deeply rooted in hope and resiliency.  There's hope that someone will make a dramatic shift in managing behaviors that lead to positive outcomes to cope with negative emotions and past trauma. Although the road to long-term recovery might involve setbacks (aka relapses), as SAMHSA points out, resiliency is a major part of recovery. It characterizes a person's ability to hit the reset button and continue distancing themselves from any past trauma and triggers that led them to substance use.
What are SAMHSA's 4 Dimensions of Recovery?
SAMHSA outlines the 4 dimensions of recovery:
Health
Home
Purpose
Community
Drug and alcohol addiction is a disease that impacts nearly all areas of a person's life. Some people experience withdrawal symptoms and chronic conditions as a result of repeated substance use. Many end up with unstable living situations, legal or financial trouble, and fractured relationships with loved ones. 
For those who struggle with SUD, recovery is a path to becoming the best version of themselves that involves SAMHSA's four components.
Health
"Overcoming or managing one's disease(s) or symptoms, and making informed, healthy choices that support physical and emotional well-being."
For a person in recovery, this dimension promotes positive changes in behavior that are sure to help them not only abstain from drugs or alcohol but also improve their quality of life. That could include:
Attending any recommended doctor's visits or therapy sessions

Creating a routine that involves a healthy diet, exercise and regular sleep

Avoiding people that regularly use drugs and alcohol

Taking appropriate medication prescribed by a doctor
Related: How the 4 Dimensions of Recovery Help Indiana Residents Get Free Lyft Rides
Home
"Having a stable and safe place to live."
Some people come from chaotic home environments or living situations that often play a factor in their drug use. That makes this dimension crucial to a person in recovery. If you don't have a stable place to return to after inpatient rehab or to live while you attend outpatient rehab, try a sober living home or call 888-448-0302 to talk to a recovery specialist about your options.
Purpose
"Conducting meaningful daily activities, such as a job, school volunteerism, family caretaking, or creative endeavors, and the independence, income, and resources to participate in society."
Purpose gives meaning to almost everything in life, including the choices we make and the people we surround ourselves with. Therefore, it's important for a person in recovery to make meaningful decisions that allow them to lead healthy lives and find their place in the world.
Community
"Having relationships and social networks that provide support, friendship, love, and hope."
For a person in recovery, this dimension is all about surrounding yourself with other people who support your personal journey. Whether it's attending Alcoholics Anonymous (AA) or Narcotics Anonymous (NA) meetings or joining an alumni program, it's important to find peers or loved ones that want to help you continue to live a drug-and-alcohol-free life.
What Is SAMHSA's Working Definition Of Recovery?

The Substance Abuse and Mental Health Services Administration (SAMHSA) has its own working definition of recovery from mental health conditions and/or substance use disorders (SUDs):
"A process of change through which individuals improve their health and wellness, live a self-directed life and strive to reach their full potential."
10 Guiding Principles of Recovery
Many addiction experts would agree that recovery is more than just avoiding drugs and alcohol. Recovery is about building a foundation that allows a person to identify strengths and use them to develop healthy ways to manage stressful life events that could trigger a relapse. It's also about setting personal life goals, and realizing that drugs and alcohol will only distract you from achieving those goals.
To help support those in recovery, SAMHSA created 10 guiding principles of recovery:
Recovery emerges from hope

Recovery is person-driven

Recovery occurs via many pathways

Recovery is holistic

Recovery is supported by peers and allies

Recovery is supported through relationships and social networks

Recovery is culturally-based and influenced

Recovery is supported by addressing trauma

Recovery involves individual, family, and community strengths and responsibility

Recovery is based on respect
Explore Substance Abuse and Mental Health Resources
If you or someone you care about is dealing with addiction, we have an important resource to share. Our substance abuse and mental health pillar page is here to provide support and information to help you navigate the challenges of recovery.
Find Addiction Recovery Support Today
Are you looking for peer support or continued care after formal addiction treatment? You might benefit from a recovery coaching program or outpatient treatment at a licensed drug and alcohol rehab center. For more information, call 888-448-0302 to speak to a treatment provider at Landmark Recovery. We'll connect you to a member of our admissions team in 15 minutes or less, who can provide you with resources and guide you on your path to long-term recovery. Click here to find a rehab center near you.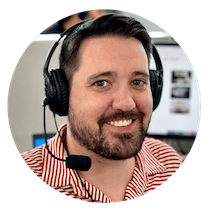 Choose Recovery Over Addiction
We're here 24/7 to help you get the care you need to live life on your terms, without drugs or alcohol. Talk to our recovery specialists today and learn about our integrated treatment programs.