Addiction is a serious problem. Whether it is drinking, drugs, or nicotine, being addicted to these unhealthy habits can ultimately destroy your life. Sadly, most people do not know how powerful these addictions are.
So, if you've already sobered up and started your recovery, then you should be grateful now that you have the authority to continue recovery and continue to learn about the real truths behind these addictions.
However, it has been found that 80% of people who have found long-term sobriety had a relapse once or twice in the process. While, some of them have stayed being sober, others have gone back to the old ways and started all over again.
Truths Behind Relapses
During recovery, relapses are very common. In fact, they can also occur in people who have stayed sober for a long period of time.
The sad truth is relapse can always sneak up on people who are trying to recover or get sober. And it will require a lot of willpower to resist a relapse, especially during periods of urges and cravings.
Even so, it is worth noting that a relapse has warning signs. And these signs are actually found to begin long before a relapse occurs. Therefore, it is conclusive that a relapse almost always happens because the warning signs were not recognized.
Staying Sober For Good
Change is a must if you really want to recover from your addiction. Keep in mind that old ways do not open new doors. So, if you don't start tweaking your habits or changing your perspectives, you will end up in the same place where you started, even long before your sobriety or recovery. And much worse, if you end up in a much deeper and darker situation than before.
Now, if you are struggling to stay sober and you really want to change for good, here are some of the best techniques that you may apply on your daily lifestyle:
1. Get Physically Active
A relapse can be triggered by stress or boredom. But fortunately, getting physically active can naturally resolve this and help to eliminate some of these trigger points.
Also, being physically active and fitness-conscious sets your mind and body in the right tune. Your focus and motivation can be essentially improved. As a result, a relapse may no longer find its way back to you.
Not to mention, you may no longer need a doctor who prescribes phentermine since you will certainly be physically fit in the long run.
2. Stay Cool and Calm
As mentioned, stress is a huge trigger point for relapse. And another best way to resolve this is to actually stay calm and relaxed.
There are a lot of ways on how to do this effectively:
Try Meditation
Meditating can naturally ease your mind. It can calm your overall psyche and induce a much safer and happier mindset.
Do Yoga
Similar to meditation, yoga is a very effective stress reliever. And aside from eliminating your stress hormones, doing yoga on a daily basis can also eliminate bad energies that can pollute the mind and body. Also, yoga is a good exercise routine.
Listen to Music
Whether you attend music therapy or just utilize music for entertainment, you can reap all the benefits of music by simply incorporating it on your daily living. As it happens, music has been found to heal a lot of conditions since music is naturally therapeutic.
3. Build a Support Network
Trying to stay sober for good is not an easy task. And you will need all the help and support of all the people that surround you. While your family and friends could be a great support network during these times, you can still build a support network outside your home.
It has been found that support networks from the individuals who are experiencing or who have experienced the same thing are very effective and efficient. So, at times that you think you are relapsing, you can always run to these people and they will certainly encourage you.
4. Stay Honest About Your Triggers
In recovery, one of the first steps that you must do is to determine your trigger points. You should learn what these points are and how they can negatively impact your overall improvements. But once you get to know them, make sure that you stay honest about your trigger points.
It is worth noting that disregarding or denying these things will only hamper your improvements in the long run. Therefore, you must be honest to yourself so you can always monitor yourself and watch out.
5. Use The 24-hour Plan
For some people, thinking of lifetime sobriety is already difficult enough which makes them step right back to their old ways as an addicted individual. If you are having this kind of perception right now with your recovery and sobriety, then you must try the 24-hour plan.
The 24-hour plan is a short-term goal. It has been found to be much more effective, especially for people who just started to get sober. The goal is to quit drinking or smoking or taking drugs within 24 hours. Once successfully done, start again from the first hour until you reach the 24th hour.
6. Learn More About Preventing Alcohol and Drug Relapse
Aside from experimenting and analyzing your trigger points, you, yourself must invest in learning more about your addiction. If you really want to stay sober, forever, then you must know the basics of how to prevent the apparent relapses.
You could invest your time in researching these matters. You can also attend groups and sessions that are largely designed for these things. You may read books and other learning materials as well. And whatever preference you have in mind, do not stop engaging yourself to the knowledge.
All in all, recovering from your addictions and staying sober is really challenging and difficult. But with the right practices, routines, and knowledge, you can and you will surpass all of the relapses. And eventually, you will overcome.
To learn more about drug and alcohol recovery, contact one of our dedicated admissions specialists at our Carmel drug and alcohol rehab today.
About The Author
Jessica Ann has written many blogs across the spectrum, but specializes mainly in weight loss and dieting. With several years in the field, Jessica has been helping people get healthy and fit with the https://drtohelp.com/ and is dedicated to providing information for those who need it.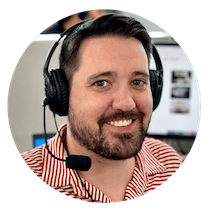 Choose Recovery Over Addiction
We're here 24/7 to help you get the care you need to live life on your terms, without drugs or alcohol. Talk to our recovery specialists today and learn about our integrated treatment programs.