Addiction, the No. 1 Destroyer of Families
In her new book, "Raising Lazarus: Hope, Justice, and the Future of America's Overdose Crisis," author Beth Macy writes that addiction has become the No. 1 destroyer of families in our time. Almost a third of Americans report that substance use issues are a serious cause of family strife. Drug overdoses claim the lives of more than 100,000 people in the United States each year. That's more deaths than those caused by guns and car crashes combined.
Macy, who's last book was titled "Dopesick," and harm reduction specialist Michelle Mathis recently talked with Fresh Air host Dave Davies about grassroots efforts to address the opioid crisis. The episode aired on National Public Radio August 17. Their discussion, "'Dopesick' author turns her attention to the citizen volunteers combatting addiction," explores how Purdue Pharma convinced doctors that OxyContin, an opioid, wasn't addictive and how more than 1 million people have died from drug overdose since the drug came out. Mathis provides details about how she started helping opioid users, including her hesitations about possibly enabling them by offering clean needles, condoms and food.
"And it wasn't until I got into the trenches and began to meet people who were impacted daily by substance use that I realized that I had to change my thinking, that were were enabling people to have a second and third and fourth chance at life, that we had an opportunity to enable people to take positive steps and find safe space" Mathis said.
The Fresh Air episode also examines the legal battle between the Sackler family, which owned Purdue Pharma, and what could happen with the proposed $6 billion settlement the family reached with state and federal governments who sued the company. Macy explains that many communities that could receive money from the settlement haven't yet stated what how it will be used. She worries that money could go towards more criminal prosecution efforts than rehabilitation efforts. Mathis tells Davies that when you step back and look at the big picture you see how this "pure evil" that is opioid addiction has affected not only the people using drugs but their families and communities.
Opioid Addiction Treatment
Opioid addiction affects people from all walks of life. It's one of the hardest substance use disorders to manage. But with a commitment to live a healthier life and the right treatment, those battling with opioid addiction can find recovery. Landmark Recovery offers office-based opioid treatment programs that utilize suboxone and other medications along with continuous therapy and counseling. These programs use evidence-based treatment and combine individual and group therapy to offer people with the best chance of making a recovery. Find out more about Landmark's opioid addiction treatment by calling 888-448-0302.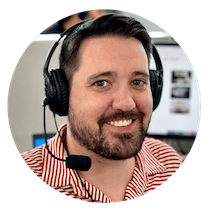 Choose Recovery Over Addiction
We're here 24/7 to help you get the care you need to live life on your terms, without drugs or alcohol. Talk to our recovery specialists today and learn about our integrated treatment programs.