Quaalude is a brand name for the depressant drug methaqualone, which was first synthesized in the 1950s. The drug became popular in the 1960s and 1970s as a recreational drug due to the relaxing high it induced in recreational users. However, due to its addictive nature and widespread abuse, it was eventually made illegal in 1983.
Read more about Quaaludes here.
Quaaludes
Are Quaaludes Depressants?
Depressants are a class of drugs that include Quaalude, Xanax, Klonopin, Valium, and more. These drugs can cause many health problems, including addiction and death, and have contributed to the current drug crisis in the United States that kills tens of thousands of Americans each year.
Quaaludes are primarily a sedative drug, but they can also create a high if the user resists the urge to fall asleep. The drug is typically used with alcohol to create a "drunken, sleepy high," and the effects can last up to six hours. However, overuse of the drug can lead to a variety of negative effects:
Respiratory arrest
Delirium
Kidney or liver damage
Coma
Death
The Origin of Quaaludes
Quaaludes were first created in 1955 in India as an anti-malaria drug. By the 1960s, the drug came to the United States and was used to treat insomnia and anxiety. However, the drug became increasingly abused, and doctors were giving it out frequently. Quaaludes were manufactured in the United States under the name Quaalude and had a "714" stamped on the front of the tablet. By 1981, the DEA ranked Quaaludes as the second most-used drug in the country, behind marijuana.
By 1984, the drug had all but disappeared in the United States due to targeting the source and government action. Today, Quaaludes are practically impossible to find for those who seek them on the black market. Aside from the occasional batch of knock-off Quaalude substitutes that find their way to America, quick action from authorities in the 1980s effectively stopped the abuse of the drug once and for all.
Benzos are the New Quaalude
While Quaaludes are no longer relevant, depressants in general are still highly used medication that many use and abuse. Barbiturates and benzodiazepines are the two major types of depressants. Barbiturates can lead to physical dependence, coma, and death, while benzodiazepines can cause amnesia, vivid and disturbing dreams, hostility, irritability, and overdose.
Learn More
Treatment for substance use disorders, including Quaalude addiction, should incorporate several components, including detoxification, counseling, medications, and therapy. Recovery is not always successful on the first try, and patients may require multiple courses of treatment before making a full recovery.
If you or a loved one is dealing with a substance use disorder, including addiction to Quaaludes or other depressants, it is best to seek professional help. Landmark Recovery can help patients safely detox and provide them with the tools needed to commit to long-term recovery. Give our dedicated admissions team a call at 888-448-0302 today to speak with a representative who can give you information about how we're helping patients choose recovery over addiction.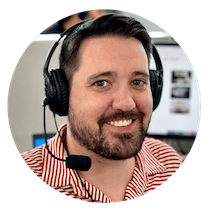 Choose Recovery Over Addiction
We're here 24/7 to help you get the care you need to live life on your terms, without drugs or alcohol. Talk to our recovery specialists today and learn about our integrated treatment programs.