Alcohol in Indiana is the most frequently used substance in the state and across the United States. In fact, in 2009, almost 11 million gallons of ethanol, the intoxicating agent in alcoholic drinks, were consumed in Indiana. This included over 125 million gallons of beer, 10.1 million gallons of wine, and over 9 million gallons of spirits.
This is just in Indiana.
Despite its legality, alcohol is one of the most dangerous drugs of abuse in the country. According to the National Institute on Alcohol Abuse and Alcoholism, an estimated 88,000 people die from alcohol-related causes each year. This makes alcohol the third-leading cause of preventable death in the United States, behind tobacco and poor diet and inactivity.
Alcohol leads to a number of harmful and difficult consequences. Not only issues like alcohol poisoning but other, more indirect problems such as drunk driving deaths and alcohol-related diseases. Moreover, alcohol doesn't just affect adults, it can have a major impact on people such as teens and adolescents, even newborns if the mother has a problem with alcohol which can lead to neonatal abstinence syndrome.
Alcohol abuse and Indiana
According to the Indiana University Center for Health Policy that examined alcohol use trends in the state from 1999 to 2011, the state was below average when it came to current alcohol use and binge drinking. Despite this, in Indiana alcohol use among young adults (ages 18 to 25) was above the national average and there was a higher rate of alcohol abuse and/or dependence among.
Problem Counties
As is the case with most problems, just because a state or a region has issues with a certain drug or substance, this does not mean that the whole region deals with the issue. Likely, it is only a few specific areas that are bringing up the average.
For example, when it comes to alcohol-related collisions and fatalities in the state, Floyd County has the highest rate of alcohol-related collisions in the state. Likewise, it had one of the highest number of total collisions and alcohol-related collisions. On a similar note, Floyd County had the second-highest DUI arrest rate in 2010, behind only Clark County.
Other counties that had high rates of abuse when it came to alcohol-related issues include Marion County, Lake County, Clark County, and more.
While Indiana may have issues with alcohol that are on par with the national averages, this is nothing to scoff at. This is a serious matter that needs to be treated as such. When thousands of Indianians, and Americans, are dying as a result of this drug, it needs to be looked at more closely and solutions need to be sought after.
Alcohol-Related Issues
There are an array of problems associated with excessive alcohol use and even moderate alcohol use. For instance, there are a number of alcohol-related diseases that affect multiple parts of the body and bodily functions. For instance, it can lead to issues such as:
High blood pressure
Heart disease
Stroke
Liver disease
Digestive problems and more
Along with these health issues, alcohol use can lead to many other problems, including many less obvious ones. For example, it can lead to increased risk of sexually transmitted diseases, including HIV, due to an increased willingness to participate in risky behavior. Violence and miscarriages can also occur from excessive alcohol use and binge drinking.
Cancer
One of the most serious and common issues associated with alcohol use is cancer. Unfortunately, the use of alcoholic beverages is a known carcinogen and can lead to many different types of cancer. According to the National Cancer Institute, an estimated 3.5 percent of cancer deaths in the United States were attributed to alcohol use.
Alcohol can cause multiple different forms of cancer including:
Head and Neck Cancer — Moderate to heavy alcohol use is associated with higher risks of some head and neck cancers. This includes even moderate drinkers having a 1.8-fold increase of oral cavity and throat cancer. It should be noted that these types of cancers are substantially higher among people who consume alcohol and use tobacco.
Esophageal Cancer — Any form of alcohol consumption is associated with an increased risk of esophagus cancer known as esophageal squamous cell carcinoma. For light drinkers, they were 1.3 times as likely to deal with this problem while heavy drinkers were five times as likely.
Liver Cancer — Heavy use of alcohol is linked to a 2-fold increase in two different types of liver cancer.
Breast Cancer — Studies have found an increased risk of breast cancer with increased alcohol intake. While light drinking doesn't play a huge role in increasing the risk of breast cancer, heavy drinking, and even moderate drinking, showed a statistically significant increased risk.
Colorectal Cancer — Moderate to heavy alcohol use is associated with an increased risk of cancers that affect the colon and the rectum.
There are beliefs out there that consumption of red wine can help to prevent cancer, however, according to the National Cancer Institute, researchers haven't found an association between moderate consumption of red wine and the risk of developing prostate or colorectal cancer.
Motor Vehicle Accidents
One of the most talked about issues when it comes to alcohol use is drunk and impaired driving. Not only does this behavior put the driver at risk but it also puts others who are on the road at increased risk for these problems.
Alcohol-impaired driving is a serious issue. According to the Center for Disease Control and Prevention, in 2016, almost 10,500 people died in alcohol-impaired driving crashes, this accounts for over a quarter of all traffic-related deaths in the United States that year.
When you look at Indiana specifically, the state has a higher death rate for alcohol-related crashes for nearly all age ranges compared to the national rate. Moreover, between 2003 and 2012, there were over 2,200 people killed in crashes that involved a drunk driver in Indiana.
Crime
According to an older report compiled by the Bureau of Justice Statistics, almost 40 percent of convicted offenders had been drinking alcohol when they committed their conviction offense. Other studies have found similar numbers. Obviously, alcohol plays a major role in increasing crimes and leads to many arrests across the nation.
Alcohol plays a major role when it comes to violent crimes. According to the NIAAA, almost a quarter of offenders for violent crimes had been drinking alcohol prior to them committing their crime. Over the years, these findings have brought about the question as to whether alcohol is not merely associated with, but maybe perhaps a cause of violence.
Along with violence, alcohol is associated with a number of other crimes such as DUIs, public intoxication, liquor law violations, and more. In Indiana, the number of alcohol-related arrests for issues like these land in the tens of thousands.
Fetal Alcohol Syndrome
Consuming alcohol during pregnancy can cause irreversible damage to the fetus. When a baby is prenatally exposed to alcohol, they are at risk of having Fetal Alcohol Spectrum Disorders. FASD is the leading cause of developmental disabilities in the United States, in fact, up to 5 percent of U.S. school children may have FASD.
More specifically for Indiana, there are almost 850 babies born each year with fetal alcohol spectrum disorder and 42,400 currently living in Indiana with the disorder.
Other Issues
Along with these problems, alcohol can also lead to a number of behavioral problems that could end up proving to be life-threatening. For example, suicide and suicidal thought are serious issues that many deals with. And, while not all suicides involve individuals who have been drinking, alcohol is still attributable to almost a quarter of these deaths.
On a similar note, the suicide rate in Indiana is higher than the national average, this is, again, in part due to alcohol.
Do you know an Alcoholic?
There are a number of problems associated with alcohol use and alcoholism. Generally, these issues stem from excessive alcohol use, binge drinking, and alcohol use disorders. Alcoholism is a disease that causes a number of issues including cravings to drink, loss of control, physical dependence, and tolerance.
These issues can lead to a number of serious problems at work, home, or school. It may even lead to the person putting themselves in a dangerous situation, which can lead to societal, legal, or social repercussions.
If you are curious if you or a loved one has an addiction to alcohol, or may be at risk for establishing one, you can answer the following questions. In the past year, have you:
Had times when you ended up drinking more, or longer than you intended?
More than once wanted to cut down or stop drinking but couldn't?
Spent a lot of time drinking?
Experienced cravings or urges to drink?
Found that drinking led to social or professional problems?
Given up or cut back on activities that were once important to you?
Had to drink much more than you thought to get the effect that you wanted?
If you are experiencing any of these symptoms, or any of the other ones mentioned, your drinking may be a cause for concern.
Treatment
However severe the issue is, anyone with an alcohol use disorder can benefit from treatment. Unfortunately, only about 10 percent of those who need treatment ever receive it.
If you or a loved one is struggling with alcohol use disorder, it may be best to look more into how an alcohol treatment center could help you. Normally, drug and alcohol rehabilitation facilities can help you or your loved one detox safely from whatever substance they may be on. This is especially important for those who are dealing with alcohol use disorders as detoxing from alcohol is known to be extremely dangerous and can result in death if not done properly.
Along with detoxification, patients will generally go through an inpatient, or residential, treatment process that includes patients going through individual and group therapy sessions that are in place to help them learn more about the processes of addiction, urges that can trigger relapses, and how to deal with these urges when they occur. These group therapy sessions will help patients expand their sober support network to help them and give them someone to lean on when in time of need.
Following inpatient, treatment facilities will normally have a discharge plan in place to help them with the next steps in recovery. For many, this means an intensive outpatient program. These programs will help patients continue their therapy sessions while also adjusting to independent living following residential treatment.
Addiction is a lifelong struggle that doesn't end the day you walk out of your inpatient facility. Staying committed to recovery and sobriety is key for making it stick. If your loved one is the one dealing with alcohol or drug abuse, be sure to not expose them to environments that may encourage or cause urges or cravings.
Next Steps
Alcohol is the most used substance across the country, and Indiana is one state that has seen the consequences of alcohol use disorder. There are a number of problems related to alcohol abuse that can lead to many physical and behavioral health problems. Some of these problems are obvious like drunk driving or crime, but there are less prevalent problems such as suicide and cancer that can occur from excessive alcohol use. Learning more about how alcohol affects the body and what constitutes alcoholism can help you or your loved one come to terms with whatever problems they may be facing.
Landmark Recovery is one drug and alcohol rehab facility that is committed to being a part of the solution of alcohol abuse in Indiana. Landmark Recovery offers patients access to evidence-based treatment that can help those seeking sobriety. Through group and individual therapy sessions, patients will learn about their specific triggers and learn how to prevent these urges from causing a relapse. If you are interested in learning more about what Landmark can offer you, please visit our website and call our admissions team to learn about a personalized treatment plan.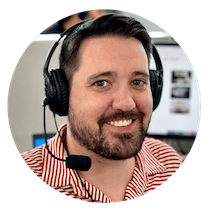 Choose Recovery Over Addiction
We're here 24/7 to help you get the care you need to live life on your terms, without drugs or alcohol. Talk to our recovery specialists today and learn about our integrated treatment programs.