Avoiding Alcohol Abuse in the Centennial State
Like most states in America, Colorado, like most states in America, has specific rules regarding who can buy and serve alcohol, where and when it can be sold, regulations related to driving under the influence (DUI), and open container laws. These liquor laws are in place to govern the sale, possession, and consumption of alcoholic beverages in Centennial state.
Key blog points to remember:
In Colorado, the legal age for drinking, possessing, and buying alcohol is 21.

People 18 and older can serve alcohol in restaurants under supervision.

Retail liquor stores sell all types of alcohol, but grocery stores are limited to beer, with specific sales hours.

Opened bottles of alcohol must be stored in a car's trunk

Colorado has severe penalties for driving under the influence (DUI) of alcohol
Why are These Laws Important?
Understanding Colorado's liquor laws is crucial for anyone living in or visiting the state. It's not just about staying on the right side of the law; these regulations promote responsible drinking and protect public safety. If you or someone you love struggles with alcohol abuse, knowing the laws can be a significant step towards recovery and avoiding further legal complications.
Alcohol Addiction in Colorado
Alcohol addiction is a severe problem in Colorado, and the numbers show how big the issue is.
Alcohol-Related Deaths

: The number of alcohol-related deaths in Colorado rose from 2,405 in 2019 to 3,051 in 2020, a nearly 27% increase, according to a

JAMA Network study

.

Impaired Driving Deaths

: The

Colorado Department of Transportation

reported that alcohol was the number one cause of impaired driving deaths in 2022.

Economic Impact

: According to the

CDC

, alcohol abuse cost Colorado over $5 billion, including medical care, lost work, legal issues, and other community problems.
Therefore, residents, tourists, and their loved ones must recognize the signs and seek help. Alcohol laws are not only regulatory but also guide responsible drinking. Being aware of Colorado's legal landscape can help you make informed decisions about drinking and can be a valuable recovery tool. 
If you or someone you know is struggling with alcohol addiction, know that help is available, and it starts with understanding the rules governing alcohol in Colorado. Call 720-702-9994 to speak to a Patient Navigator at Landmark Recovery of Denver about alcohol addiction treatment options.
Age Restrictions and Regulations in Colorado
What's the Legal Drinking Age in Colorado?
Colorado's legal drinking age is 21. This restriction applies to purchasing, possessing, and consuming alcohol, including:
Underage individuals found in violation of these laws can face significant legal consequences, including fines.
Who Can Serve Alcohol in Colorado?
Colorado law allows individuals 18 or older to serve alcohol in a restaurant setting as long as a supervisor over 21 is present. This allows younger adults to work in the hospitality industry while following the law.
Buying Liquor in Colorado
What Time Can You Buy Liquor in Colorado?
In Colorado, the time you can buy alcohol varies based on the type of store. 
Package and retail liquor stores: A

ccording to

Learning to Homebrew

, these stores sell

 spirits and wine daily from 8 a.m. until midnight.

Grocery and gas stations

sell

full-strength beer

between 8 a.m. and midnight.

Bars and restaurants

sell liquor and wine seven days a week from 7 a.m. and 2 a.m.
Can Liquor be Sold in Grocery Stores in Colorado?
Yes, a recent law in Colorado took effect on March 1, 2023, allowing grocery stores to sell wine. This law represents a significant change, making wine more accessible to Colorado residents, says LaszloLaw.
Colorado Open Container Laws
Can You Open-Carry Alcohol in Colorado?
Colorado allows individuals to consume alcoholic beverages in public places that contain 3.2% or less alcohol by volume (ABV). Open container laws vary and can be divided into three main categories. The Law Office of H. Michael Steinberg explains:
Category I

: Prohibits drinking alcohol or possessing open containers in motor vehicles.

Category II

: Regulation of partially consumed alcohol containers removed from restaurants.

Category III

: Designated areas where "strolling outdoors" (walking) with alcohol is permitted.
Colorado's Open Container law (CRS 42-4-1305) states that a person in the passenger area of a motor vehicle on a public way cannot drink or possess an open container of alcohol. Violating this law is a class A traffic infraction punishable by a $50 fine plus additional surcharges.
Driving Under the Influence in Colorado
What are Colorado's DUI Laws and Penalties?
Driving under the influence is a severe offense in Colorado; the penalties reflect that severity.
First DUI offense

: 90-day license suspension

Second offense

: One year's suspension

Third offense

: One year's loss of driving privileges
Ignition interlock devices, mandatory alcohol education, or court-ordered rehab for alcohol dependency are possible penalties for DUI offenders. Refusal to cooperate with BAC testing can lead to a suspended license for up to a year. 
How Can Understanding Colorado's Liquor Laws Help Avoid Addiction?
Understanding Colorado's liquor laws isn't just about complying with the law. It's about recognizing the potential risks and societal pressures around alcohol consumption. If you or someone you care about is struggling with alcohol abuse, understanding these laws can be the first step toward recognizing a problem and seeking help.
How Landmark Recovery Assists with Alcohol Addiction
The path to recovery from alcohol addiction starts with understanding the problem and seeking professional help. In Colorado, alcohol laws can guide recognizing unhealthy drinking habits and the need for intervention. Here's how Landmark Recovery of Denver can support you or your loved one:
Alcohol Detox:

An essential first step in the recovery process is

detoxification

, which is medically managed 24/7, ensuring a safe and comfortable experience.

Residential Treatment:

Also known as

inpatient rehab

, this long-term care option provides a supportive community that helps build a robust recovery foundation. Living on-site at Landmark Recovery provides 24/7 support from experienced medical staff.

Outpatient Rehab:

Flexible

intensive outpatient programs (IOPs)

allow patients to continue working or attending school while receiving consistent support and therapy.
Why Choose Landmark Recovery of Denver?
Located approximately 25 minutes from Denver International Airport in Aurora, Landmark Recovery of Denver offers a comprehensive range of treatment options, including inpatient rehab, outpatient drug rehab, and residential treatment centers. Their compassionate approach is designed to validate concerns and anxieties, offering solutions rooted in facts and statistics about addiction.
If you or a loved one is facing alcohol addiction, call the confidential admissions line at 720-702-9994. Patient Navigators can assist with your needs anytime, day or night.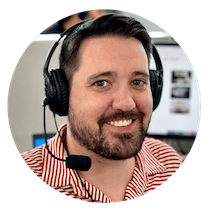 Choose Recovery Over Addiction
We're here 24/7 to help you get the care you need to live life on your terms, without drugs or alcohol. Talk to our recovery specialists today and learn about our integrated treatment programs.