Having a support group is extremely beneficial for those in recovery from an alcohol or drug addiction. In fact, a strong support network is considered crucial to long-term recovery. However, those benefits might not be immediately obvious. When you finish residential treatment for a substance use disorder, your life takes a change. That's where an alumni network comes into play. Surrounding yourself with people who share similar experiences, and gone through the same treatment program you have can really help you stay on track. It's the ideal model for a recovery support group.
Landmark's Alumni Network Can Help Prevent a Relapse
Landmark Recovery's treatment centers offer an alumni network of people who've accomplished their goals of living a life beyond addiction. It's a group of people who can help you as you face obstacles and challenges that exist in the real world. Landmark Recovery offers both an outpatient rehab program and an alumni network to keep you grounded for the foreseeable future. Many people who complete a residential treatment program encounter triggers once they return to their home environments with the potential of causing a relapse.
"When you look at it as a whole — people, places and things are what cause us to relapse," said Tammy Neideffer, director of alumni services at Landmark Recovery. "Going back to the same people; going back to the same places; doing the same things." 
This is why it's so hard to avoid triggers. Many of those triggers are, or come with, friends you don't want to lose and activities you don't want to quit. You have emotional attachments to these people, places and things that can be hard to sever. However, the success of your recovery journey might depend on it. Landmark's alumni network provides you with opportunities to talk about these struggles with people who have also faced them. 
How the Alumni Network Works
Landmark's alumni groups do more than just offer support to those in recovery. Alumni group coordinators schedule fun events to help members get to know each other, and meetings to facilitate conversations about living without substance use. Many alumni members form strong bonds and lean on each other during tough times. 
Alumni Events
Landmark alumni groups offer different events on a monthly basis. For instance, you could be bowling one month, volunteering for a community service project the next and painting a canvas the following month. 
Sometimes, they'll invite speakers to address various aspects of recovery. Either way, it's a social setting where obviously there's no alcohol or drugs. Triggers and reminders of past substance use are avoided.
"It does create an avenue for them to not only be [addiction free] but have a good quality of life because they can find new things that bring them joy," Neideffer said. "On their recovery journey, we want them to stay in recovery but also enjoy life, not just stay clean."
Alumni Engagement
Alumni services guides all Landmark graduates to stay connected in a like-minded community. The network provides weekly support groups, which have been largely virtual since the pandemic. Additionally, Landmark organizes monthly events that aren't virtual but are recreational. 
"It's really bringing people together where they are and having them support each other," Neidefffer explained. "So, it's providing them resources once they graduate our program in all types of platforms whether it's a private Facebook group or if it's actually going out in the community, doing something social."
They also coordinate volunteer events in which alumni can participate. Recently, they've even added a family support group for alumni on Saturdays. They convene a weekly, virtual support group that their families can join.
The Efficacy of an Alumni Network
Dozens of studies and scholarly articles advocate the importance of support groups in addiction recovery. In the book Cognitive, Clinical and Neural Aspects of Drug Addiction, author Ahmed A. Moustafa states the maintenance of a recovery-oriented identity requires ongoing and active engagement with recovery-oriented groups. An article by doctors Marc Galanter and David Brook, published in the International Journal of Group Pychotherapy, states that group cohesiveness is a vehicle for engaging patients in addiction treatment. 
A review of peer support groups published in the journal Substance Abuse Rehabilitation, found these groups show much promise in keeping people from relapsing and engaged in ongoing treatment, but concluded more rigorous research is needed to draw definitive conclusions. 
Landmark Recovery, in particular, has a wealth of positive feedback for its alumni services. The company also shows a record, however, of actively working to improve and hone a formula for these services over time. Alumni coordinators recently started conducting outcome measure calls. These calls start 24 hours after someone completes residential treatment. Calls are also maden 30 days out, 60 days out, 90 days out, six months out and then a year out. 
"We're always doing wellness calls, so if someone is struggling and they're embarrassed to reach out, we're capturing that," Neideffer said, emphasizing that "capture" is a major point of improvement. 
More Than a Support Group
The alumni network is not just a support group but also a mechanism by which Landmark keeps its fingers on the pulses of graduates without being intrusive. It provides an opportunity to contact alumni and ask what can be done to help them at various milestones after completion of Landmark's programs. 
"Sometimes it's as simple as somebody's struggling with finding a doctor in network in their area, and they've never had to find a doctor in network," Neideffer said. "But then sometimes, it's someone's relapsed, and they're living on the street."
If you or someone you know is struggling with substance use disorder, you can rest assured Landmark Recovery will make sure your investment in recovery isn't made in vain. Visit Landmark Recovery or call 888.448.0302.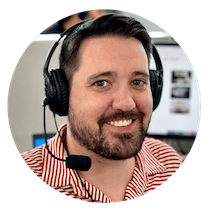 Choose Recovery Over Addiction
We're here 24/7 to help you get the care you need to live life on your terms, without drugs or alcohol. Talk to our recovery specialists today and learn about our integrated treatment programs.