If you think recovery is something you have to go alone, you're wrong. Group therapy is one of the most important and effective aspects of the recovery process
Going through a treatment program to get over an addiction issue can be a worrisome experience, especially if you don't know exactly what you may be getting into. Some may think that they will go through this journey alone and may be worried if they will be able to do it by themselves. However, one of the main components of drug treatment programs is group therapy in which you speak and learn with others who are going through similar situations.
Group therapy can be extremely effective as it can provide extra support and motivation from peers who have similar goals. Developing relationships and maintaining social skills is an important part of the recovery process and working through addiction issues in a group setting can help do both. The relationships that develop through group sessions can be used outside of sessions and can continue to help even after the treatment as motivation to remain sober and avoid relapse.
A study put together by Substance Abuse and Mental Health Services Administration examined the impacts and benefits that group therapy can have for those who are struggling with addiction.
"Group therapy and addiction treatment are natural allies. One reason is that people who abuse substances are often more likely to stay sober and committed to abstinence when treatment is provided in groups, apparently because of rewarding and therapeutic benefits like affiliation, confrontation, support, gratification, and identification," the study said.
Drug Treatment and Group Therapy

"The natural propensity of human beings to congregate makes group therapy a powerful therapeutic tool for treating substance abuse, one that is as helpful as individual therapy, and sometimes more successful."
The journey to recovery is a long one that never ends, even after becoming sober. Because people who have dealt with substance abuse and misuse will continue to have urges throughout their lifetime after going through the substance treatment, it is important to get the most out of the treatment process. This can consist of many things during the processes of detoxification, inpatient care, and outpatient care. While in inpatient or residential care especially, patients will go through a number of steps that are important for not only getting through the initial treatment but also for life after getting sober.
In particular, therapy during the recovery process, both individual and group, are instrumental in helping those suffering from addiction get past their problems and move on to the next chapter in their lives.
It is important for patients to undergo one-on-one therapy with treatment professionals as it will not only help them build rapport and trust with the patient but also learn more information about them regarding their addiction. They will also get to know their patients on a more personal level that can then translate when in a group therapy setting.
Because humans are so dependent upon social interaction, group therapy during substance abuse treatment can be especially cathartic. The SAMHSA study says that one of the reasons groups work so well is because that they are useful for treating problems that are commonly associated with substance abuse like isolation and depression.
"The effectiveness of group therapy in the treatment of substance abuse also can be attributed to the nature of addiction and several factors associated with it, including (but not limited to) depression, anxiety, isolation, denial, shame, temporary cognitive impairment, and character pathology (personality disorder, structural deficits, or an in-cohesive sense of self). Whether a person abuses substances or not, these problems often respond better to group treatment than to individual therapy," the study said.
Types of Group Therapy

Substance abuse treatment centers generally look at a variety of methods in treating their patients, especially when it comes to group therapy. There are multiple types of group therapy models that are used commonly at drug and alcohol recovery centers. Each model has something unique to offer patients and are used in different situations for different groups of people.
Educational Groups
Psycho-educational groups are used and designed to teach patients about substance abuse and the behaviors and consequences their actions can have in regards to drug and alcohol misuse. What each group talk and learn about is dependent upon the details of abuse and characteristics among the patients are present, however, they are often taught through the use of videotapes, audio or lectures. There will be a trained professional to act as the group leader and and facilitate the discussion.
The main purpose of educational groups is to learn about the behavioral, medical, and psychological consequences of substance abuse. Information that is provided during these sessions is to help them establish and maintain abstinence. Some specific things patients will learn about to help them during the recovery process include meditation, anger management, and nutrition.
While educational groups can be helpful, especially during the early stages of treatment, it is important for patients to go through other types of group therapy.
"Psycho-educational groups are considered a useful and necessary, but not sufficient, component of most treatment programs…For clients who enter treatment through a psycho-educational group, programs should have clear guidelines about when members of the group are ready for other types of group treatment."
Skill Development Groups
One of the most common types of skill development groups is coping skills training meant to help patients maintain abstinence following their completion at their respective treatment center. Some of the skills that can be learned or taught during this process are ways to refuse drug offers, coping with urges to use, and avoiding triggers that would lead to relapse.
While coping skills is one specific thing that group therapy can help with, it can also aid in broader areas of sobriety that most go through. For instance, how to deal with anger and learning relaxation methods. Learning these skills in a group setting can be beneficial because it allows patients to practice with each other and see how different people can interpret the same teaching methods. The positive reinforcement that a group setting can offer can be critically important during this time of vulnerability.
"Clients who rely on substances of abuse as a method of coping with the world may never have learned important skills that others have, or they may have lost these abilities as the result of their substance abuse. Thus, the capacity to build new skills or relearn old ones is essential for recovery."
Generally speaking, the skills that will be taught during this form of therapy, again, depend on the individual characteristics and backgrounds of those in the group. They are normally uniquely suited to the needs of the makeup of the group.
Cognitive-Behavioral Therapy
Cognitive-Behavioral Therapy (CBT) is a common type of talk therapy in which the purpose is to target the thinking patterns, beliefs, and perceptions that may lead to relapse for those struggling with addiction an attempt. The group setting works to develop a social network that will provide continued support and help individuals focus on abstinence. Learning about patient's cognitive patterns, beliefs and opinions on substance abuse and themselves can be beneficial in the recovery process.
"Changing such cognitions and beliefs may lead to greater opportunities to maintain sobriety and live more productively."
Because CBT can trigger Post-Traumatic Stress Disorder effects, having the social support that a group setting provides can be important for patients struggling psychologically.
Support Groups
There is a widespread use of support groups during substance abuse treatment across most rehabilitation centers. Support groups allow for patients to be completely open and honest as they look inward toward reflection and acceptance. Because this can be such a difficult thing, as many may experience feelings of guilt or depression, going through it with others allows for additional support. These types of group therapy sessions can help people deal with the complexities of addiction and can help maintain abstinence.
"Support groups bolster members' efforts to develop and strengthen the ability to manage their thinking and emotions and to develop better interpersonal skills as they recover from substance abuse. Support group members also help each other with pragmatic concerns, such as maintaining abstinence and managing day‐to‐day living."
While many of these groups may seem similar or overlapping, and there are similarities among them, they are all still unique and going through each individual one, depending on your treatment, can help dealing with and going through the recovery process and can help remain sober for years down the line.
It is also important to note that certain subgroups can benefit from receiving specialized care.
For example, some studies have shown that women do better in women-only groups rather than a mixed-gender environment. They are also more likely to complete treatment programs, use more services during treatment and feel like they are doing well during treatment.
Similarly, adolescents who are going through treatment require much different services that adults. Because many adolescents are struggling with addiction problems that may be caused by other underlying issues. According to the National Institute of Drug Abuse, one type of therapy that is known to have positive effects for youth treatment is family-based therapy as it can address a wide array of problems including family communication and conflict.
Stages of Group Treatment
Patients going through substance abuse issues will go through the early, middle and late stages of treatment. Each stage different for each client, but each are characterized by different things.
Early Stage
In the early stages of treatment, patients are generally ambivalent about ending substance abuse. During this time, patients are experiencing cognitive impairment from substances which tends to lead to short-term thought process and an inability to solve problems. Much of the time, people who enter treatment do not do so on their own
Some of the main goals during early treatment in group therapy is to instill hope, develop socializing techniques and education.
Middle Stage
Cognitive ability generally begins to return to normal levels during the middle stage of treatment. Still, relapse remains a concern due to the fact that patients going through recovery can still get urges to return to the comfort of their substance abuse.
During this stage of treatment, patients may experience feelings of anger, sadness, guilt and more as their mental capacities grow stronger. CBT during this stage can help provide patients with tools they need to deal with these feelings and can also help when they are put into situations that may trigger a relapse.
Late Stage
The late stage of treatment involves the patient using the knowledge and information that they have gained during the first two stages to help them stay on the straight and narrow path of sobriety. While relapse is still an issue that occurs for those in the later stages of treatment, all is not lost. They not only know more about substance abuse in general but now they also are aware of unrealistic goals and strategies that may be ineffective. They may have also learned about a certain environment that may have triggered the relapse, in which case they can attempt to avoid this type of environment in the future.
As the problem of substance abuse fades for those who don't suffer from a relapse, other issues that may have caused substance misuse in the first place may come back into view. Seeking professional help to face and get past these issues is hard but can be important for drug and alcohol recovery.
In Conclusion
The stigma and fears associated with entering rehab can be frightening, but knowing that going to drug and alcohol rehabilitation center and participating in things like group therapy help deal with those fears. It's easy to feel like you are alone in the fight for sobriety but just knowing that there are others out there in similar situations can help keep you on the path to recovery. If you would like more information about addiction counseling, resources, and information about drug treatment/alcohol treatment, visit the Landmark Recovery blog today!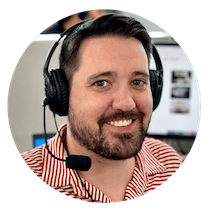 Choose Recovery Over Addiction
We're here 24/7 to help you get the care you need to live life on your terms, without drugs or alcohol. Talk to our recovery specialists today and learn about our integrated treatment programs.