Buprenorphine can be an effective part of medication-assisted treatment (MAT) for opioid addiction, a disorder that affects more than 26 million people across the globe. The medication acts on the opioid receptors in the brain and can be administered during the detox, therapy, and aftercare stages of addiction recovery. Buprenorphine works well as a long-term treatment for those trying to stop use of stronger, more disruptive opioids.
What does buprenorphine treat?
Buprenorphine is an opioid. First approved for clinical use to treat acute and post-operative pain, buprenorphine was approved for use in the United States in 1985. It was approved by the Food and Drug Administration as an office-based outpatient treatment for opioid use disorder in 2002. Buprenorphine contains neurophysiological properties that make it a good treatment for long-term maintenance of opioid addiction.
During detox, buprenorphine can be used to reduce the severity of withdrawal symptoms when a patient suffering from an opioid use disorder stops using opioids. Buprenorphine can also be prescribed as part of a comprehensive opioid addiction treatment plan. Medication-assisted treatment, or MAT, includes opioid replacement therapy. These plans typically include counseling and other behavioral therapies. We use cognitive behavioral therapy in our Indianapolis MAT program.
How does it work?
Buprenorphine is a partial opioid agonist. This means that the drug binds to the same opioid receptors as other opioid drugs, but it activates them less strongly. An agonist is a chemical that triggers receptors in brain cells to produce a biological response, modifying what they are currently doing. Opioid replacement therapy is the kind of treatment method that uses buprenorphine to block more dangerous opioid drugs from fully activating opioid receptors.
When given to someone with an addiction to opioids, buprenorphine can help eliminate withdrawal symptoms. It can also relieve drug cravings without producing euphoria and other dangerous side effects associated with full agonist opioid drugs (like heroin, methadone, and pain pill prescriptions). Buprenorphine is a proven drug for treatment when used for not only managing withdrawals but when used with behavioral therapy.
What are the side effects?
Common side effects of buprenorphine include:
Constipation
Headache
Nausea
Vomiting
Dizziness
Drowsiness and fatigue
Sweating
Dry mouth
Muscle aches and cramps
Trouble sleeping
Fever
Blurred vision
Tremors
Pounding heart
Disturbance in attention
More serious side effects include:
Respiratory distress
Overdose
Adrenal insufficiency
Dependence
Withdrawal
Itching, pain, swelling, and nerve damage (implant formulation)
Pain at injection site (injectable formulation)
Buprenorphine administration
Patients commonly take buprenorphine as a dissolving film. The film is placed underneath the tongue. This method of administering the drug is referred to as sublingual. It's available as plain buprenorphine (Subutex) or mixed with naloxone (Suboxone). In addition to being given to patients through substance abuse treatment facilities, buprenorphine can also be prescribed or dispensed in doctors' offices. Doctors who complete a special 8-hour training program and receive certification may give buprenorphine to patients directly for detoxing and maintenance therapy.
How long do you take it?
On average, the film version of buprenorphine must be taken twice per week. The length of time someone receives it will depend on their specific needs. Buprenorphine is safe to use long term. To control cravings and prevent relapse, some patients may need life-long buprenorphine maintenance treatment. For individuals who are already stable on a maintenance treatment for opioid dependence, there are other convenient formulations of buprenorphine that are currently available. These include:
Sublocade, which is a once-monthly injectable form of Suboxone.
Probuphine, which is a buprenorphine implant designed to provide a constant, low-level dose of buprenorphine for six months.
Is buprenorphine safe?
Buprenorphine is a safe medication if taken as prescribed. Because buprenorphine is a partial agonist, it causes less breathing trouble than full agonist opioids (such as methadone) and has a lower risk for overdose. If drugs such as benzodiazepines, sedatives, tranquilizers, antidepressants, or alcohol are taken with buprenorphine, it could trigger an overdose. Buprenorphine is legal and requires a medical prescription to be dispensed.
FDA approval
The FDA approved buprenorphine for the treatment of opioid addiction in 2002. Buprenorphine is the first drug that can be prescribed by doctors through the Drug Addiction Treatment Act. The film version of buprenorphine (Subutex) is not approved for pain management, but it can be prescribed for the treatment of acute and chronic pain.
The FDA has approved other versions of buprenorphine for pain management. Buprenex, for example, was approved for the treatment of pain after surgery in 1985. This form of buprenorphine is injectable. In 2010, the FDA approved a skin patch (Butrans) that lasts for a week to treat chronic pain. Most recently, they have approved a buprenorphine film (Belbucca) for chronic pain that can be taken via the cheek.
Does buprenorphine work?
Studies find that buprenorphine is very effective for treating opioid addiction. The drug is also most effective when used as part of a comprehensive treatment program that includes therapy.
Is buprenorphine the same as Suboxone?
Suboxone contains a combination of buprenorphine and naloxone. Naloxone is part of Suboxone to stop abuse of the medication; it can only be absorbed and activated in the body if the Suboxone is injected rather than dissolved in the mouth as prescribed. Once injected, naloxone causes withdrawal symptoms and discourages Suboxone abuse.
Learn more about Landmark Recovery
Call Landmark Recovery today at 888-448-0302 to learn more about how we can help you conquer an opioid addiction. We can help you unlock your potential and get your life back on track. Treatment is the first step towards becoming healthy again.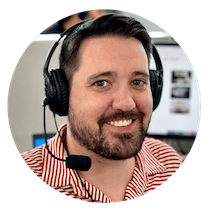 Choose Recovery Over Addiction
We're here 24/7 to help you get the care you need to live life on your terms, without drugs or alcohol. Talk to our recovery specialists today and learn about our integrated treatment programs.