Abruptly quitting heroin without clinical oversight is risky. There's a good chance you'll encounter serious withdrawal symptoms that, if not properly managed, can lead to a relapse or even a medical emergency. Relapse doesn't always happen, but the odds of having a successful set of outcomes are much lower for individuals without a full continuum of treatment to back up their progress. Attempting to quit heroin cold turkey may only delay the inevitable need for safe and effective addiction treatment under the guidance of clinical professionals.
The National Institutes of Health (NIH) recommend a full 90-day stay in rehab in order to achieve the best possible outcomes for recovery. Quitting cold turkey means those who are struggling with heroin use won't get the help they need to achieve a long-lasting and successful recovery due to much, much higher rates of relapse and negative outcomes.
MAT As Treatment for Heroin Use Disorder
Without actual medication assisted treatment (MAT), many who attempt to stop using heroin on their own end up relapsing soon after the withdrawal symptoms set in. The early symptoms, usually cravings and fever-like symptoms, are colloquially known as "dope sickness." MAT and therapy administered in a combined manner are considered the gold standard in addiction treatment methods for those who suffer from an opioid use disorder and can keep someone from feeling dope sick.
Depending on what substance is being used, quitting drugs cold turkey can cause potentially fatal withdrawal symptoms, and heroin is no exception. No matter what method is chosen for cessation, it's highly recommended that patients detox under the guidance of a medical professional or seek out proper addiction treatment. Landmark Recovery can help individuals safely begin the detox process and achieve recovery successfully.
There are a variety of medications that are used to replace nonmedical opioid use, including methadone, Suboxone (buprenorphine and naloxone), and buprenorphine. These substances activate opioid receptors to keep the body from cascading into full withdrawal symptoms so that the therapeutic portion of treatment can be effectively administered. Landmark Recovery offers a specialized Suboxone MAT program that requires a list of conditions that must be met to remain in the program. The program can be used to successfully treat those with severe heroin use disorders.
Heroin Withdrawal
There are a variety of withdrawal symptoms for those quitting heroin, most of which can be treated by medical professionals successfully in a comfortable environment as they arise. Withdrawal symptoms like severe dehydration can cause hospitalization if symptoms aren't monitored closely enough while sick. Most who attempt a detox at home fail to fully achieve the desired outcome and will likely relapse due to the perception that resuming substance use makes them healthy again.
Quitting Heroin Cold Turkey Works for a Few, But Addiction Treatment Still Recommended
A 2015 study, published in the Journal of Psychoactive Drugs, discussed heroin cessation methods through interviews with relapsed and former heroin users. A few of the study's participants used the cold turkey method. Those who did quit cold turkey, or attempted to, remarked that it's easier to do when younger and stronger, partly because "suffering" through it is no worse than having a fever-like illness for a few days. In contrast to the cold turkey method, however, were the two largest groups of study participants in recovery that successfully utilized drug treatment and religion-based programming to avoid heroin use or relapsing. The findings also show that a combination of methods and/or a comprehensive treatment plan of some kind goes a long way towards achieving lasting recovery in those suffering from a heroin use disorder.
Learn More
To learn more about how Landmark Recovery can help those suffering from a heroin use disorder get the comprehensive treatment they need, give us a call at 888-448-0302 today. Landmark Recovery is on a mission to save a million lives in the next hundred years. Let us help you achieve your wildest dreams and get back on your feet.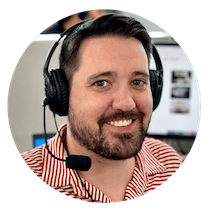 Choose Recovery Over Addiction
We're here 24/7 to help you get the care you need to live life on your terms, without drugs or alcohol. Talk to our recovery specialists today and learn about our integrated treatment programs.