Originally published Aug. 13, 2020

There are many different programs aimed at helping individuals through their recovery from alcoholism or alcohol addiction. These groups offer accountability and support through the process of alcohol rehab and can be an ideal place to make connections with others who have walked and are currently walking the path of recovery. Because there are so many different groups, it can be difficult to narrow down which one might be best for you.
We'll take a look at two popular groups, Alcoholics Anonymous and Celebrate Recovery, exploring the similarities and differences between them. Among the most well known alcohol addiction support groups, they share some methods and basic principles. Both offer excellent support to those struggling with substance abuse.
Path of Addiction Recovery
The first step on the road to recovery from substance abuse or addiction is to admit that you have a problem.
Once you've overcome that hurdle, the next step should be detoxing from drugs or alcohol and going through a recovery program.
Once you've completed more formal plans of treatment, you need to find a support network to guide you through your continuing recovery.
History Of Alcoholics Anonymous

In 1935, Dr. Bob Smith and a patient called Bill Wilson founded Alcoholics Anonymous, commonly referred to as AA Alcoholics Anonymous was created as a place for men and women who struggle with drinking alcohol to come together in a community of others seeking sobriety. You'll find AA group meetings in most major cities and the programs are free. There are open AA meetings, which can be attended by anyone, including nonalcoholics, and closed AA meetings, which are restricted to AA members who have a drinking problem. At both meetings, the leader typically asks participants to confine their discussion to the topic of alcohol addiction and recovery. The groups meet on a regular basis, often daily to provide a strong support network.
AA's philosophy is known as the 12 Steps of Recovery, and this methodology has been adopted by many other groups over the years. The only requirement for joining Alcoholics Anonymous is that a person has the desire to quit drinking alcohol. Many people join AA voluntarily, while others are mandated to join the community as part of a court order.
Today, Alcoholics Anonymous has a global reach, with over two million members worldwide.
History Of Celebrate Recovery

In 1991, John Baker, a member of the California-based Saddleback Church, felt he had been given a vision by God to create a program for overcoming addiction. Church leaders encouraged Baker to follow this calling and they developed Celebrate Recovery. Beginning with 43 people and just four groups, Celebrate Recovery began to make an impact in the lives of churchgoers.
Though the Celebrate Recovery program was founded by Saddleback Church, and based in the Christian faith, the group says that over 70% of their members come from outside the church. About 85% of the people who go through Celebrate Recovery stay with the church, according to Saddleback Church. The program is offered in more than 37,000 churches across the globe.
Celebrate Recovery has a Trademark Statement in which they describe the desires of the group. The goal is to grow a network of Christ-centered recovery ministries that are based on the Bible. They want to reach across cultural and denominational barriers to bring hope and recovery to all people. While being a Christian is not a requirement to join Celebrate Recovery, it is an explicitly faith-based program. Over the last 30 years, more than five million people have gone through the program.
Alcoholics Anonymous Versus Celebrate Recovery
Now that you know more about the background on the two alcohol recovery programs, let's look more at what makes these support groups similar, and what sets them apart.
Similarities Between AA an Celebrate Recovery
Both Alcoholics Anonymous and Celebrate Recovery are "12 Step Programs." The basic premise of this model is that alcoholics must submit to a higher power in order to stay in recover, and help each other stay sober. The actual steps participants take range from admitting powerlessness over addiction to seeking enlightenment and connection with a higher power through prayer and/or meditation.
Celebrate Recovery and AA both acknowledge that a person has no power over their alcohol use.
AA and Celebrate Recovery meet in group settings. This environment lends itself to open discussions about struggles and successes through the recovery process.
Meetings for both groups happen often, some weekly and others daily. The groups follow a loose format but are generally unstructured.
Both Celebrate Recovery and AA use "sponsors" through the program. These sponsors are generally people who have been sober for a while, though there are no specific rules. Sponsors are in place to offer accountability and support for newcomers.
Both programs are strict when it comes to being anonymous. Privacy is paramount in both Alcoholics Anonymous and Celebrate Recovery.
Both AA and Celebrate Recovery utilize the Serenity Prayer in their meetings and throughout their programs.
Differences between Celebrate Recovery and AA
Getting Help for Alcohol Addiction
Once you've completed medical detox and treatment for your addiction to alcohol, it is important that you find a place for accountability and support. Being part of a group that will encourage you as you abstain from alcohol can do wonders for your sobriety success.
At Landmark Recovery, we are happy to help you find a support system that meshes with your belief system. Our staff is up-to-date and knowledgeable, and we are standing by to help you on your road to recovery.
You don't have to face alcohol addiction alone, so give us a call today to get started at 888-448-0302.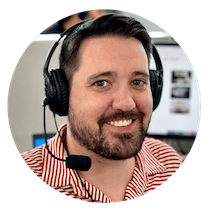 Choose Recovery Over Addiction
We're here 24/7 to help you get the care you need to live life on your terms, without drugs or alcohol. Talk to our recovery specialists today and learn about our integrated treatment programs.