Everyone knows that the holiday season is a time for celebration and social gatherings. Oftentimes, this means alcohol is flowing and being used. While this may not be an issue for some, for others who are trying to stay on the straight and narrow, it can be a difficult time full of urges and cravings.
Feelings of temptations or pressure to drink can be all it takes sometimes for people to fall back into old habits and begin using again. These feelings can be especially overwhelming during the holiday season and New Year's Eve.
Because of how pressured people can feel during this time, it may be best to learn more about how you can help those who are in recovery and, if you are the one in recovery, what you can do to celebrate sober and responsibly.
How To Celebrate And Remain Sober
It is common to celebrate New Year's Eve with alcohol, that shouldn't be a surprise to anyone. If you or a loved one are looking to ring in the new year in a fun, festive, and sober way, there are tons of options and helpful tips to help you along with way.
If you are already committed to going to a party this holiday season, there are a few things you can do to reduce the pressure on yourself when around alcohol and avoid the problem altogether.
Practice Saying "No"
One of the easiest ways that you can avoid problems and issues with alcohol is to be comfortable with saying "no." There is no doubt that you will likely be offered a drink during your time at a celebration. With people not understanding your recovery background you may feel pressured to drink when someone nonchalantly offers you a beer or a drink of wine for the new year's celebration. It is important to understand that you need to be committed to your sobriety completely and that having just one drink can have a major impact on your sobriety and lead to relapse.
Mocktails Are Your Friend
While saying no is one of the best ways to avoid drinking, sometimes it is best to bypass the situation entirely. One of the easiest ways that you can avoid these confrontations is to already have a drink in your hand, a non-alcoholic drink. Finding a good mocktail recipe for a party you are attending is an easy way that you can avoid tricky situations that may make you want to drink.
Talk To The Hosts
If you are going to a party, there's a good chance that you are close with the people who are hosting or going to be there. If you are especially worried about the alcohol situation at a party, you can ask the hosts to provide non-alcoholic drinks to ensure that you will have options. This is a good tip if you are the host as well. If you know that someone who is going to your party is in recovery, it may be best to reach out to them and ask how exactly you can help them and encourage them in their sobriety while at the celebration.
Recovery Organizations Can Help
Many different recovery organizations, such as Alcoholics Anonymous and SMART Recovery host New Year's Eve celebrations. These gatherings often include food, games, music, and dancing as well as peer support for those who are struggling or need guidance.
Going to these types of celebrations is a great way that people can celebrate the new year in a safe and secure environment where they will not be tempted to drink or use other substances.
These type of recovery events can also be helpful in growing your sober support network. At these events you will meet like-minded people who have similar goals as you. This is something that can come in handy for a long time. Meeting and being in contact with others who are in recovery will give you a shoulder to lean on and someone you can talk to when you are feeling as if you are in a scary place.
Along with these recovery organizations, there are rehabs and recovery centers that are available to help those who are struggling with substance abuse problems.
Rehab Near Me
If you or your loved one is dealing with some sort of substance abuse problem, there are a number of different treatment options to help people who are looking to start the new year off on the right foot. There are a number of national and local drug and alcohol rehabs that are in place to help as many people as possible.
Rehab and drug and alcohol treatment centers are available to help those who are have fallen victim to addiction. At these rehab centers, patients will go through many different treatment modalities in order to give them the best chance at sobriety. This likely means that patient will go through a detox program in order to help them safely come off of whatever substances that they have been using in a medically supervised setting.
Along with detox, patients will go through many different therapy programs including both group and individual counseling to help them better understand how addiction has affected them and the things and strategies that they can implement to avoid these problems in the future.
If you are looking for a reliable rehab center that has your best interest in mind to help you or your loved one get a fresh start this new year, Landmark Recovery is here to help.
Landmark Recovery Rehab
Landmark Recovery is a drug and alcohol treatment organization that has state-of-the-art facilities in Kentucky, Indiana, and Oklahoma all with the same goal in mind: to help 1 million families over the next 100 years. At Landmark, we recognized the impact that the opioid crisis and larger drug epidemic has had on our country, and we are dedicated to being a part of the solution and saving as many lives as possible.
If you or your loved one is struggling with substance abuse and is interested in learning more about Landmark Recovery and how our individualized care programs can help you, please reach out to our admissions team today to learn more about a drug rehab near you.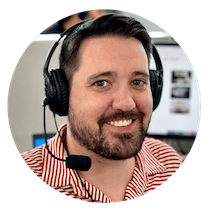 Choose Recovery Over Addiction
We're here 24/7 to help you get the care you need to live life on your terms, without drugs or alcohol. Talk to our recovery specialists today and learn about our integrated treatment programs.