If you're struggling with your emotional wellbeing, getting the right help from the right person can help you dramatically improve your mind frame.
Mental health is a complex area, though. There are many types of mental illness and people often have more than one mental health disorder (comorbidity).
According to the National Institute of Mental Health, over 20 million Americans had a substance use disorder (SUD) in 2014 with 7.9 million also suffering from a mental illness (dual diagnosis).
To overcome a mental illness and substance use disorder, seeking the right help can put you back on track so you can live a fulfilling, fruitful life. Today, we'll explore the differences between a counselor, a therapist, and a psychologist so you can see whether any of these might be beneficial.
Treating Mental Health Disorders

Diagnosing and treating mental health disorders is not straightforward. It demands the skill and expertise of trained professionals. Determining the best course of treatment can be challenging.
Some professions focus on mental health research, while others diagnose, prescribe, and treat. The roles of counselor, therapist, and psychologist often overlap.
Mental health disorders are typically treated with a combination of medication and evidence-based behavioral therapy.
Counselors, therapists, and psychologists all use psychotherapy as a treatment modality.
If you seek treatment, it's highly likely there will be a psychotherapy component to treatment.
Psychotherapy
Psychotherapy refers to a broad range of behavioral therapy techniques that can help you to understand the source of your mental health problems and create healthier coping strategies.
Psychotherapy sessions involve talking with a psychotherapist who can help you to make sense of the difficulties you face that are triggering psychological distress.
The American Psychiatric Association says that 75% of people find psychotherapy improves their mental health.
Types of Psychotherapy

There are numerous branches of psychotherapy. A skilled practitioner can advise which type is best suited for you.
Types of psychotherapy include:
Cognitive behavioral therapy (CBT) – Learn to better assess your thought patterns and develop healthy coping strategies.
Interpersonal therapy – Hone your communication skills and better manage interpersonal relationships.
Dialectical behavior therapy (DBT) – A form of CBT used for those with PTSD, borderline personality disorder, suicidal thoughts, and eating disorders.
Psychodynamic therapy – Explore the role of childhood in disordered thinking. Identify negative thought patterns and replace them with more positive ones.
Psychoanalysis – An intensive form of psychodynamic therapy involving at least three sessions a week.
Finding the right kind of professional will enable you to tackle those troubling thoughts and feelings head on.
So…
Which one makes the best fit for you?
Counselor
A counselor is a mental health professional utilizing talk therapy to help manage psychological distress.
Talk therapy is a psychotherapy technique that can be effective for people suffering from mental health disorders including:
Addiction
Anxiety
Depression
Grief
Low self-esteem
Psychotherapy can take the form of individual, group, or couple sessions typically lasting from 30 to 50 minutes. Counselors guide individuals to explore and understand the difficulties they face. They assess and diagnose mental health issues, and work with their clients to examine their lives and help them to develop positive coping strategies and adjust to the difficulties in their lives. Counselors also make referrals to other services if necessary.
Counselors don't require the same level of training and licensing as therapists and psychologists, although counselors are sometimes referred to as therapists.
Types of Counselors
Counseling is a broad area that isn't just confined to the health service. People use counselors for different reasons.
Types of counselor can include:
Health counselor
Family counselor
Veterans counselor
Child abuse counselor
Domestic violence counselor
Behavioral counselor
Relationship counselor
Spiritual advisor
Life coach
As counselors are not typically licensed, try to be aware that there are less scrupulous people posing as counselors who simply want to extract money from you.
Therapist

The term therapist can refer to many roles including psychologist, social worker, counselor, and marriage therapist.
In many states, the term therapist can only be used if someone is licensed. Therapists must complete training every year to maintain their license. In states where a license isn't required, therapists can include specialists like life coaches.
Due to its protected status, the role of therapist follows strict codes of confidentiality, professionalism, and ethics.
Therapists widely employ psychotherapy.
Psychologist
Psychologists are highly trained professionals holding at least a master's degree.
Professional, qualified psychologists adhere to strict codes of professionalism, confidentiality, and ethics.
Psychologists must typically be licensed to practice.
There are many different branches of psychology. When you think of a psychologist, you probably imagine someone listening to a patient laid on a couch while making the occasional note.
The type of work performed by psychologists also includes:
Research or leading a team of researchers
Teaching at college
Making clinical evaluations and diagnosing mental health disorders
Advising a course of treatment based on clinical research
Giving therapy at a private practice
What To Do Next
When looking for professional help, pay close attention to credentials and any feedback before you part with your money.
A licensed professional will give you the reassurance you'll get the help you need to live a happier, more positive life.
If you need any assistance with any area of mental health, get in touch with our friendly team of Landmark Recovery experts today at 888-449-0302.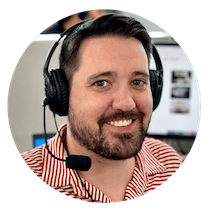 Choose Recovery Over Addiction
We're here 24/7 to help you get the care you need to live life on your terms, without drugs or alcohol. Talk to our recovery specialists today and learn about our integrated treatment programs.