Accidental fentanyl overdose is on the rise, and this is unsurprising according to the US Drug Enforcement Agency. The DEA's Las Vegas District has recently launched new efforts to raise awareness about the dangers of fentanyl in the wake of a disconcerting spike in counterfeit pills.
DEA reports show that overdoses and drug-related deaths in Las Vegas increased by 31% from 2019 to 2020, and specifically a 200% increase in fentanyl deaths. The uptick in fatal overdoses co-occurred with the start of the global pandemic.
As we'll explore below, much of the IMF (illegally-manufactured fentanyl) that enters America comes from Mexico or China. Daniel Neill, a special agent at the DEA Las Vegas, explained that the pills are manufactured with a pill press, which can generate thousands of counterfeit pills (of oxycodone, Xanax, and Adderall that are really fentanyl) in a matter of hours. 29% of Clark County overdoses involved this lethal substance, while 21% of all overdose deaths in Washoe County last year were attributable to fentanyl.
And it is not just such widespread fentanyl use that's concerning. The potency of the drug itself means fentanyl overdose is often deadly.
What is fentanyl?
Fentanyl is a synthetic opioid. Structurally similar to morphine – a naturally occurring opioid – fentanyl is up to 100 times stronger. Like most illicit drugs, nicknames for fentanyl vary depending on the region; sometimes it is called Tango & Cash, Goodfellas, or Jackpot.
Used as a prescription drug in a closely controlled setting following surgery, fentanyl provides effective pain relief. The drug can be effective when patients are tolerant to other types of opioids. Common brands of this drug include Actiqu, Duragesic, and Sublimaze.
The drug works by binding to your opioid receptors. These are located in the brain, and they control emotions and govern your response to pain. The more fentanyl you take, the more your brain adapts to the substance.
The immediate effects of fentanyl include:
Breathing changes
Confusion
Constipation
Drowsiness
Euphoria
Nausea
Sedation
Unconsciousness
Why is fentanyl so dangerous?
Exactly how much fentanyl does it take to overdose? Not much at all: a lethal dose of fentanyl is just 2 mg. Contrast this with a lethal dose of heroin, which is anywhere from 75 mg to 375 mg, depending on the user's tolerance. Even with a high tolerance for fentanyl, the fatal dose is still low.
Not only is the potency of the drug enough to make it dangerous, but many users also have no idea they are taking the drug. Pop icon Prince died by taking a pill he believed to be Vicodin but contained fentanyl.
What about what happens during a fentanyl overdose? The first thing that is likely to happen is breathing can slow or even stop. This keeps oxygen from reaching the brain, leading to hypoxia, a condition that can trigger coma and permanent brain damage, not to mention death.
So, how exactly did we reach the point where so many Americans are routinely abusing a drug that is deadlier than heroin?
History of fentanyl abuse
The first signs of systematic fentanyl abuse surfaced in the late 1970s with some hospital workers accessing and abusing the drug. In the 1990s, the introduction of the fentanyl patch led to some patients abusing the medication, either by ingesting the patches or by steeping them. The potency of the drug meant this abuse often ended in fentanyl overdose.
China White, a 1980s street drug, was fentanyl in its first mainstream illegal form.
More recently, suppliers are increasingly adding fentanyl to heroin as an inexpensive method of increasing the potency and addictive potential of the drug. To add to the flames, fentanyl is now cropping up in cocaine and Molly (MDMA).
Where's all this fentanyl coming from then?
Illegally-Manufactured Fentanyl
The National Institute on Drug Abuse reports that illegal labs are used to make fentanyl from scratch. Mexican cartels are the main suppliers of illegally-manufactured fentanyl to the United States. The Sinaloa cartel, in particular, has capitalized on the American opioid epidemic to push pills masquerading as OxyContin or Vicodin that in reality contain fentanyl.
Fentanyl is also being shipped from China in both containers and smaller packages. DEA reports suggest that raids on Mexican labs trace the chemicals back to China. More reports are also starting to surface of fentanyl labs here in the United States.
What comes next?
Whether you've been abusing fentanyl or you are concerned you may be unwillingly consuming this deadly drug, help is available. Here at Landmark Recovery of Las Vegas, we aim to help families like yours unchain themselves from the burden of addiction.
Even if you have a severe opioid use disorder, we'll help you fight back using a combination of medication-assisted treatment and psychotherapy. Kickstart your recovery by calling our Las Vegas facility at 725-217-9910 today.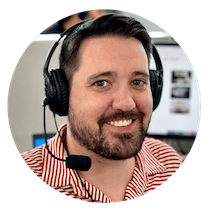 Choose Recovery Over Addiction
We're here 24/7 to help you get the care you need to live life on your terms, without drugs or alcohol. Talk to our recovery specialists today and learn about our integrated treatment programs.