Dax Shepard is an actor, comedian, husband, and father. He is perhaps best known for his funnyman antics and celebrity interview podcast, Armchair Expert.
Recently, though, much of the attention has shifted to Dax Shepard's relapse.
The actor has always been open about his struggles with substance addiction. At 18, Shepard began battling an addiction to alcohol and drugs – particularly cocaine – that lasted many years.
After years of fighting his addiction, Shepard found sobriety in 2005. Still, his journey wasn't all smooth sailing, as the actor recounted during a recent episode of Armchair Expert.
Dax Shepard's Story Is Not Uncommon
After suffering a traumatic motorcycle accident in 2012, Shepard was prescribed Vicodin to help alleviate his pain.
Due to his history with addiction, Shepard's wife, actress Kristen Bell, was the only one allowed to administer the drugs.
Unfortunately, a visit to see his father in the hospital took a dark turn. Shepard's ailing father had a Percocet prescription, and according to Shepard, "we had so little in common, and so much f—ing friction… but the number one thing we had in common was we were both f—ing addicts."
The two got high on Percocet, and Shepard recalled feeling happy and peaceful as they watched the lake outside the hospital window.
Shepard admitted to Bell shortly afterward that he'd had a relapse, and the couple moved forward together. But his tumultuous relationship with the drugs wasn't finished yet.
Shepard's passion for motorcycle riding landed him in several more accidents. He was prescribed more drugs to help him recover from his injuries. In 2020, Shepard confided that things got "shadier and shadier."
High Tolerance Leads to Addiction
He bought painkillers to augment his prescribed dosage. He admitted that he was under the influence of painkillers all day for around eight weeks. He even had a stash of Oxycontin to use whenever he was able.
But things were manageable. He was parenting, taking care of the household, and successfully running interviews for Armchair Expert. Everything was fine – until it wasn't.
One day Shepard's Armchair cohost, Monica Padman, confronted him. "What are you on?" she asked, and in response, Shepard lied.
Perhaps he had tricked Padman, but he couldn't delude himself. Lying about his drug-use habits was a sign that there was a major problem.
He was sitting on a secret, and Shepard began to feel scared and lonely. He had been lying to Padman and even to his wife. He knew he had to quit, but his tolerance was so high that he needed eight 30 milligram Oxycontin a day. Opioid withdrawal could put his life in grave danger.
No Cause For Celebration
To make matters worse, Shepard was celebrating his 16-year milestone of sobriety from alcohol and cocaine. People were cheering him on, but all the while, Shepard was high on painkillers.
At a sobriety meeting, group members congratulated Shepard, then high on pills, on his accomplishment. Shepard later recounted this as "the worst hour of his life."
It all became too much. After a failed attempt at detoxification, Shepard couldn't take the deception anymore. He came clean to Padman and Bell, admitting that he had lied and needed help to get sober.
Shepard is back on the path to wellness, although his sobriety is still newfound.
If you're struggling with sobriety, it's important to remember that recovery isn't always linear. It's okay to fall down. As Dax Shepard's story illustrates, it's the getting back up that counts.
Don't be afraid to ask for the help you need: Landmark Recovery is here to support you in your journey back to life. Reach out today to find out how to get started.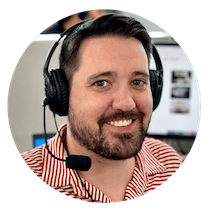 Choose Recovery Over Addiction
We're here 24/7 to help you get the care you need to live life on your terms, without drugs or alcohol. Talk to our recovery specialists today and learn about our integrated treatment programs.