Recovery: A Hard Pill to Swallow in Las Vegas
For Kyle, February 5, 2022, was a day that altered the course of his life forever. It was the day he made a calculated attempt to end his own life, only to be saved by emergency medical responders.
"I got to the point where I believed exiting this world was my only option," Kyle said.
It was a moment of despair that became the first major hurdle in his road to recovery.
Reaching Out
As someone who had, by his own account, lived a life guided by ego, pride, and narcissism, Kyle found the notion of asking for help intimidating. But in his hospital bed at the end of his rope, something clicked. Life become more than pills and alcohol.
"For the first time in my life, I felt a voice tell me to drop to my knees and ask for help or guidance from God," he said.
This humble act of asking for help was the catalyst for a journey that Kyle feels grateful for to this day. His faith has helped him come a long way in the time since he began his journey.
Testimonial from former Landmark Recovery patient Rob Bartlett:
From Detox to Dedication at Landmark Recovery
After his life-altering experience, Kyle found himself at Landmark Recovery, a facility offering comprehensive treatment services for those struggling with addiction. Here, he faced another significant decision. Despite being a detox patient with the option to opt out of classes, Kyle committed to full participation.
"I decided right there to attend every class and group offered," Kyle said. The staff were instrumental in his healing process. "They gave me assignment after assignment, and within hours, not even days, I saw a positive shift."
In an unusual move, Kyle chose to extend his initially scheduled 10-day stay to complete the full 47-day program—without any legal or medical mandate. This was something he had to see through to the end in the most complete way possible.
"The staff [at that time] said they had never heard a patient ask that before," he said. "I set goals for myself I had never set before and worked harder than ever."
Pill Take Back Day: An Opportunity to Give Back
Now 19 months into his recovery, Kyle considers community events like Pill Take Back Day crucial. It's now a time for him to share his story and express to the community at large why recovery is so important for those who need it.
"It allows me an opportunity to openly share how I went from [being on a deadly trajectory] to dedicating a month and a half to [my success in] an inpatient facility," he explained.
For Kyle, these events serve as a platform to share his testimony. They also offer a lifeline to those teetering on the edge of despair. In a city often characterized by its indulgences, Kyle believes Las Vegas should play a significant, national-facing role in showing the positive outcomes of addiction outreach.
"Las Vegas, with its worldly image, should also be a large representative in addiction community outreach programs," he said.
Landmark Recovery Is Here to Help
Kyle's journey from a near-death experience to a fulfilling life in recovery is a testament to the transformative power of asking for help and making a commitment to change. If you or someone you know is struggling with addiction, don't hesitate to reach out to Landmark Recovery of Las Vegas. Call (725) 217-9910 today to begin your journey to recovery.
For more information on Pill Take Back Day, visit our page to learn more. To locate a pill disposal box near you, visit the LVMPD website.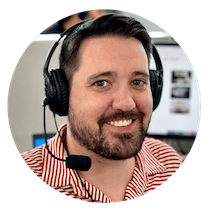 Choose Recovery Over Addiction
We're here 24/7 to help you get the care you need to live life on your terms, without drugs or alcohol. Talk to our recovery specialists today and learn about our integrated treatment programs.