Updated: June 13, 2023, at 9:29 a.m.
Drug and alcohol addiction presents dangerous, even life-threatening problems. There are rehab centers in Carmel and around Indiana that can help patients overcome their problems with safe and effective medical detox.
Defining the problem: drug overdose in Indiana
Today, tens of thousands of people die yearly due to drug overdoses. In fact, in 2017, there were over 70,000 drug overdose deaths. This makes the drug epidemic one of the most deadly events in American history. Opioids and specifically synthetic opioids, is the main contributor to these overdose deaths, with opioids being involved in over two-thirds of opioid deaths in 2017.
Across the United States, several states have been disproportionately affected by the drug epidemic and opioid crisis. Indiana is one of those states. They were one of the states with a statistically significant increase in drug overdose death rates from 2016 to 2017. However, there are treatment facilities and Indiana recovery centers in place to help people dealing with issues related to opioids, illicit drugs, alcohol, or other substances.
A local solution: medical detox
For those with a loved one with a substance abuse problem or if you are struggling with some type of drug or alcohol problem yourself, you may want to look for a drug and alcohol treatment facility that can help you, but you may not know where to begin. When searching for a treatment center, there are several things that you should be looking for, including evidence-based care and a discharge plan.
Along with these, one of the most important things that you should look for is a facility that offers medical detox. Medically-assisted detoxification is one of the most important aspects of treating drug and alcohol addiction; if a facility doesn't offer this, you should look elsewhere. With that said, you may have some questions about medical detox.
Let's take a look at what exactly medical detox is and how it can help someone with drug or alcohol treatment.
What Is Medical Detox?
Medical detoxification is one of the most important parts of treatment. It is in place to help patients safely manage the physical symptoms associated with withdrawal that occur with abrupt drug and alcohol abstinence. This type of treatment exists to help patients manage moderate to severe withdrawal symptoms associated with patients withdrawing from:
Alcohol
Opiates
Other addictive substances
How long does detox last?
Generally, the detoxification period lasts for 4 to 7 days, during which the patient is monitored 24/7 by trained medical professionals.
Medical detox is often the first stage of addiction treatment and the first step in the recovery process. Essentially, people who go through detox will clear the toxins from the body. Medically supervised detoxification can prevent potentially life-threatening problems that can appear if the patient was left untreated.
Benefits of Medical Detoxification
Upon admission to a treatment facility like Praxis of Carmel by Landmark Recovery, the staff will perform a comprehensive medical history of the patient along with physical and psychiatric exams to better understand their needs.
Patients are often put through a detoxification program to help them overcome the early stages of sobriety. Patients will be discharged from the detox program when they no longer meet the elements of medical necessity criteria for addictive, substance-related, and co-occurring conditions. Once these conditions and other symptoms, such as suicidal or violent behavior, are overcome, patients will move on to the next stage of treatment.
It should be noted that medical detoxification is often not sufficient to help addicts achieve long-term abstinence. If you or your loved one is committed to getting sober, you likely need to do more than just a medical detox. Addiction experts recommend 28-to-35-day residential treatment to help address the root causes of substance abuse. At Praxis of Carmel, this happens within the same facility. Call 317-458-9955 to talk to the Praxis admissions team about medical detox and residential treatment.
One of the biggest benefits of medical detox is that it prepares patients for the appropriate upcoming treatment to restore the patient to a healthy and sober state of life.
Dangers of Withdrawal
Several signs and symptoms may indicate that someone is intoxicated or under the influence of some type of substance.
Alcohol Withdrawal
Alcohol withdrawal is one of the most underrecognized and undertreated afflictions out there. Signs and symptoms associated with acute alcohol withdrawal generally start around 6 to 24 hours after the patient takes their last drink; the problem can even begin when the patient still has significant blood alcohol concentrations.
Some of the common signs associated with alcohol withdrawal include the following:
Restlessness and irritability
Anorexia
Tremors
Insomnia
Poor judgment
Hallucinations
Hyperthermia
Seizures and more
It should be noted that alcohol withdrawal can actually lead to fatal outcomes if the problem is not handled correctly. Seizures, delirium tremens, and dysregulation of body temperate are all outcomes that can lead to fatal consequences. Other medical problems that can arise include infections, gastrointestinal bleeding, trauma, pancreatitis, and more.
Opioid Withdrawal
Opioids and prescription medications are the most commonly used substances nationwide. With the increased prescription rates and opioid crisis, many people overdose on these drugs. Unfortunately, there are also problems associated with withdrawal as well.
Opiate withdrawal is a serious issue that can lead to life-threatening problems.
Some of the common symptoms of opioid withdrawal include:
Agitation
Anxiety
Muscle aches
Sweating and more
More severe problems include:
Abdominal cramping
Nausea
Vomiting
Related Story: How Long Do Opioids Stay In Your System?
How medication-assisted treatment (MAT) helps ease withdrawal during detox
When discussing medical detox, it is important to talk about medication-assisted treatment. Medication-assisted treatment is a hotly debated topic among the substance abuse treatment community. There is a common misconception that MAT essentially substitutes one drug for another.
However, there is extensive evidence that medication-assisted treatment can help patients overcome withdrawal symptoms at a safe and controlled level. Additionally, research has shown that using MAT had no adverse effects on:
Intelligence
Mental capabilities
Physical functioning
Employability
There are several different MAT options for people depending on what type of substance is being abused. Some of the most common forms of MAT include methadone, buprenorphine, and naltrexone. Essentially, these medications are used to help patients overcome withdrawal symptoms easier. MAT is not a cure, but rather a way to make treatment easier on the patient.
Overall, MAT and medically assisted detox are used to help patients safely overcome the early stages of sobriety before moving on to the counseling and therapy sessions that are common during inpatient treatment.
What Happens During Inpatient Rehab
Medical detoxification is just one small aspect of rehab and treatment overall, and while it is important, it is most effective when it is done in collaboration with an inpatient treatment facility. Inpatient treatment facilities and programs will provide you or your loved one with the quality care and treatment they need. The overall goal of these treatment programs is to help teach patients about the details of addiction and to develop strategies to make you or your loved one's problems go away and stay away.
Experts recommend inpatient rehab after detox
Inpatient, or residential, rehabs are interesting in that the treatment takes place in the actual facility and patients are full-time residents during the duration of treatment.
During this time, patients work with clinicians and other patients to discuss addiction and how they can handle it. Patients will go through several group and individual therapies during their time in treatment.
One of the most common forms of therapy used for behavioral and mental health is cognitive behavioral therapy. During cognitive behavioral therapy or CBT, patients will work with a clinician to identify the stimuli contributing to and leading to patients experiencing cravings and urges. Once these things are identified, clinicians will help patients to alter their thoughts and brain activity so that they no longer feel the urges when exposed to these triggers.
Along with CBT, group therapies are common in many treatment centers. Many times, treatment facilities will generally have all the patients gather to discuss their situation and what they are working on personally. Group therapy can be incredibly helpful for patients as many can feel lonely or isolated during this period.
Not only will gathering in these groups allow for social stimulation, it can also motivate and provide patients with the hope they need. Seeing someone's transformation right before their eyes is a great motivator and can allow patients to see what hard work can do. Moreover, these types of meetings can also help patients by contacting others who can help them after leaving the inpatient facility. Essentially, these people can rely on each other and hold each other accountable to their sobriety. They are there to help expand a patient's sober support network.
Aftercare programs help patients receive ongoing support
Inpatient treatment is generally a complete and comprehensive plan with a discharge plan to help patients after the residential program is completed. Normally, these discharge plans include directing a patient toward an intensive outpatient program (IOP).
These outpatient programs are in place to help patients that have completed the initial inpatient portion of treatment. However, recovery is a lifelong journey, and you can never take a day off or let your guard down; this is where outpatient treatment can come in handy. Patients will continue their treatment while transitioning to independent living once more during outpatient.
Overall, many features of rehab are in place to help you or your loved one. After understanding what rehab is and how it can help, you have another important decision to make regarding getting the help you need.
Rehab Centers In Carmel
You can look nationally or locally when looking for the best rehab for you. There are rehab centers everywhere, including Indiana. You don't need to travel across the country to get your needed help. If you are looking for rehab in Indiana or Kentucky, Landmark Recovery is a premier recovery center that can help you or your loved one overcome substance abuse.
At Praxis of Carmel by Landmark Recovery, we believe in evidence-based treatment methods and medication-assisted treatment administration depending on the patient's needs. Along with medical detox, patients will be exposed to several therapies and counseling sessions. Besides cognitive behavioral therapy and group counseling, patients will likely undergo family therapy.
Family therapy is one of the most effective forms of counseling during treatment. During this therapy, patients will meet with family members and close friends to discuss their addiction, and loved ones will discuss how substance abuse has impacted them. The overall goals of this type of therapy is to improve communication, rebuild connections, and restore family function.
Following inpatient treatment, patients are pointed toward an intensive outpatient program that continues to provide them with the support and care they need. There are many aspects to drug and alcohol rehab, but if you find the right recovery center to help you, you can achieve sobriety and stay committed.
Getting Help ASAP
Medical detox is one major aspect of treatment, and if you are looking to get help for yourself or your loved one, you should ensure that the treatment facility you are looking into has a medical detox program in place to help your loved one overcome the initial withdrawal symptoms associated with early sobriety. Many try at-home detoxes. Unfortunately, these can be incredibly dangerous and lead to life-threatening problems.
When it comes to finding a local drug and alcohol rehab facility, there are many options. However, Landmark Recovery is one state-of-the-art treatment facility that can help you or your loved one overcome substance abuse. In Indiana, Praxis of Carmel is ready to help as many Hoosiers as possible. If you're looking for help for yourself or your loved one, call 317-458-9955 or visit our website for more information on the facility.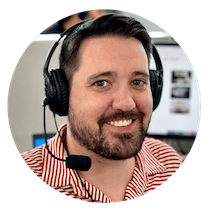 Choose Recovery Over Addiction
We're here 24/7 to help you get the care you need to live life on your terms, without drugs or alcohol. Talk to our recovery specialists today and learn about our integrated treatment programs.