Methamphetamine trafficking has seen rapid growth in Michigan over the last few years. As it now approaches peak prevalence, authorities are beginning to see how the highly addictive drug's popularity sustained a major distribution network. A meth trafficking ring reached not only Michigan but well into several other states. 
The Huron Undercover Narcotics Team (HUNT) recently decapitated this trafficking network by arresting an alleged "kingpin." In so doing, they revealed that meth trafficking revenue funded marijuana sales in Tennessee and elsewhere in the southern U.S. where cannabis remains illegal.
Distribution Network Uncovered in 2019
In 2019, local media reported a significant drug bust in Kalamazoo, Mich. Detectives then characterized the bust as indicative of a massive supply chain. It involved 27 lbs. of meth hidden in panels of a car traveling from California.
Detective Lieutenant Jim Lass served Michigan State Police's Southwest Enforcement Team (SWET). He said at the time that SWET's personnel were spread out across multiple agencies but that they cooperated to target dealers throughout West Michigan proper. 
Det. Lt. Lass said crystal meth, colloquially referred to as ice, was surging that year. After the big bust, he claimed there was "a lot of ice in Kalamazoo. It's probably the epicenter of ice in Michigan right now." He added: "We get so many tips and we work so much on ice and there's still so much still here."
Kalamazoo County Sheriff Richard Fuller was then reporting about 100 people in jail for meth-related charges at any given time. County Prosecutor Jeff Getting said the total meth-related cases had doubled in the past three years. He added that about 20% of felony charges being processed in Kalamazoo were for possessing, selling or manufacturing meth.
Meth Ring Further Dismantled in 2021
Nine people in and around Kalamazoo were convicted in 2021 on charges related to methamphetamine. A news release from the U.S.
Attorney's Office of the Western District of Michigan connected them all to the same organization. 
Of the last three arrested, two were residents of Kalamazoo and the other of Allegan County. Among them, one Dwayne Parks provided hundreds of pounds of meth for distribution. 
The other two, Timothy Calicutt and Ronald Sutherland, moved the product in Kalamazoo and Allegan respectively. The district attorney convicted Calicutt of — among other things — conspiracy to distribute and possess with intent to distribute at least 50 grams. 
Parks, meanwhile, went down for conspiracy to distribute and possess with intent to distribute a comparable amount on multiple counts. Despite an investigation and prosecution dismantling this part of the ring, however, authorities knew the network persisted nevertheless.
Other convictions leading up to these involved one from Battle Creek and two from Delton. 
Meth Kingpin as of 2022
HUNT locked onto a north-to-south scheme in December 2021 not for methamphetamine but for marijuana. They reportedly discovered an illegal marijuana grow operation in Alpena County. Proceeds from those marijuana sales went to a convicted murderer running a multi-state drug trafficking ring from prison in Tennessee. 
HUNT's multi-year investigation led to Charles Elsea's conviction in August for which he was sentenced to life. His charges included money laundering and distributing more than a whopping 56 kilograms of methamphetamine. A U.S. Justice Department release reported that Elsea, 44, collected over $1.2 million through these schemes.
Alpena's in northeast Michigan, far from Kalamazoo. Meth sales in Michigan funded the illicit grow op uncovered in Alpena. Revenue from the marijuana sales was reinvested into other drug deals. Elsea — already serving life for murder — used smuggled cell phones to direct large-scale drug deals nationwide.
Sophistication of Multi-drug Distribution Network
Michigan currently sees meth trafficking growing not only in volume but also sophistication. How various distribution cells connect remains unknown. What's apparent regardless, though, is that Michigan has a serious meth problem. Though SWET Det. Lt. Lass dubbed Kalamazoo the "epicenter" of that problem, there's reason to suspect that criminal producers hide behind that narrative.
Law enforcement told Alpena News that criminals view Northeast Michigan as a haven for drug trafficking. Case in point: HUNT also arrested a woman in Presque Isle County (also north). They'd suspected her as a narcotics dealer for at least a decade. Upon arresting her, they learned of a meth lab north of Onaway, which is in Presque Isle County. 
Stimulant use disorder is particularly difficult to kick when it's meth. Meth is one of the most chemically addictive substances one can try due to its neurotoxicity. It'll control your life. If you or a loved one need help regaining control, go to Landmark Recovery of Western Michigan or call 269.443.0905.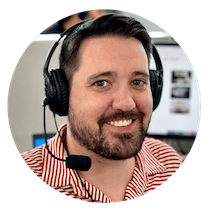 Choose Recovery Over Addiction
We're here 24/7 to help you get the care you need to live life on your terms, without drugs or alcohol. Talk to our recovery specialists today and learn about our integrated treatment programs.