Drug and Alcohol Rehab FAQ
The first step is a confidential consultation. It assesses the nature plus extent of substance abuse. Individualized assessment allows customization of the best drug or alcohol rehab treatment approach. This goes in line with our 30 Days Residential Program and After Care Plan.
For a successful recovery, it's vital to acquire new knowledge, abilities and life skills. Education concerning all facets of substance abuse coupled with Individual and Group therapy is a foundation for all our programs. During classes and therapy, scheduled activities and leisure time are offered as a form of daily recreation. Our team has put together a list of Drug and Alcohol FAQ to aide you in all aspects of your recovery journey.
How long does drug or alcohol rehab take?
There's no set period which works for everyone when it comes to alcohol and drug rehab treatment. Studies revealed that patients who take about 30 days offer long-term sobriety. There is a chance to focus on the causes of addiction. Patients are given an opportunity to practice sober living.
A 30 Days Residential program helps patients get the maximum functional capacity to help them get back to their families in 30 days. The patient will transition home after 30 days with continuing transitional support for recovery as part of our Aftercare plan.
This program is ideal for people from all walks of life and has the highest success rate. Some people might even be able to beat their addiction before 30 days.
The success of this program lies in its ability to stabilize, achieve and maintain abstinence from substances for substantial recovery. Patients engage in an ongoing growth and change process on achieving sobriety.
During this program, patients undergo one-on-one or group setting therapy and treatment. At Landmark Recovery, We offer additional programs including family program, introduction to spiritual principles of recovery and recreational program.
The most important aspect of rehab programs at Landmark Recovery is support for the development of self-awareness, self-clarity, and self-honesty. Our Aftercare plan supports the development of self-responsibility, self-accountability of one's choices with the ability to keep agreements.
What to expect when seeking assistance for substance abuse?
Everyone who comes to our center is assured of our dedicated staff. We are committed to meet your specific needs through recommending the best program. Our confidential process begins with an in-depth assessment. It is to determine the nature and extent of the substance abuse problem.
Afterward, we offer you a treatment program tailored to suit your individual needs. These include mental health, work issues, home, and school. Regardless of the program, Landmark Recovery offers the best care to achieve lasting recovery. It also eliminates any likelihood of relapsing.
Who does Landmark Recovery care for?
Landmark Recovery caters for people of all types of ages and backgrounds regardless of financial status.
What happens if you don't join a rehab center?
It's always a good idea to join a reputable alcohol and drug rehab center to avoid problems with your health. These are likely to arise from excessive substance abuse. There are various health, social, and financial concerns you are likely to develop for being a drug or alcohol addict. Some of the health problems include:
· Damage to the nervous system
· Reduction in liver functioning
· Obesity
· Blackouts
· Nausea and vomiting
· Emotional changes
Does one stay in touch with family during rehab?
The family has a strong influence on the success of alcohol and drug addiction. At Landmark Recovery, we offer a Family program as part of rehab. We allow family visits during specific times and phone calls.
What happens if I cannot afford the program?
We understand that the cost of alcohol and drug recovery can be a big challenge. Thus, we partnered with Prosper Healthcare Lending which offers loans to cover the rehab program.
What happens after drug and alcohol rehab?
Landmark Recovery is dedicated to each patient's long-lasting recovery from alcohol and drug abuse. On your graduation from your rehab program, we offer an Aftercare plan. It's a weekly series of counseling sessions which happen for about 12 to 24 weeks.
An aftercare plan is to help have a smooth transition from intense levels of substance rehab treatment in the early stages of alcohol and drug addiction recovery.
Patients are encouraged to take part in self-help programs. These include spiritual and recreational programs. Your Landmark Recovery counselor will help during this process.
Alternatively, you are eligible for our Alumni program after graduation. It is a supportive network where you can engage in activities like socializing and volunteering.
Why Choose Landmark Recovery?
Landmark Recovery has a track record of successfully assisting in the treatment of alcohol and drug abuse. Our center is licensed by the state of Kentucky with a 90 percent client-family satisfaction rate.
We hope you found this list of Drug and Alcohol FAQ helpful. At Landmark Recovery, we help your loved ones get their life back on track. Our center is the leading substance abuse treatment provider in Kentucky, Oklahoma and Indiana.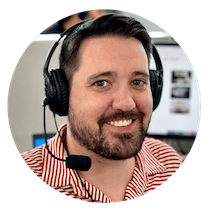 Choose Recovery Over Addiction
We're here 24/7 to help you get the care you need to live life on your terms, without drugs or alcohol. Talk to our recovery specialists today and learn about our integrated treatment programs.