When looking at drug addiction throughout the United States, certain states like Indiana have programs in place, drug courts, and rehabs in Indiana to help people who are dealing with substance abuse issues.
If you or a loved one has an issue with substance abuse and may even be facing trouble with judicial system, you may want to learn more about getting sober and how rehabilitation centers can play a role in your sobriety.
However, before we look at treatment options in the state of Indiana, let's first take a look at the effectiveness of these programs and how things like court-mandated recovery can help someone overcome their substance abuse problems.
Does Legally Mandated Treatment Work?
Legally mandated treatment occurs when an offender is told to participate in drug abuse treatment as a condition of pretrial release, probation, or parole. There is some obvious debate regarding the efficacy of court-mandated drug treatment. Obviously, some people may think that because the patients aren't going on their own to treatment that it will not be as effective.
However, there are studies that suggest that outcomes for those who are legally obligated to enter treatment are as good or even better than those who entered treatment without legal pressure.
Drug Courts And Problem Solving Courts
The University of Indiana took a look at how effective drug courts have been on the population in Indiana and they found similar findings as previous studies. They found that participants from Indiana drug courts recidivated at a rate of 47 percent, whereas the recidivism rate for a similar group in probation was much higher at 69 percent.
Along with these, there are a number of other types of courts in Indiana that are in place to help someone with a specific problem. These are referred to as problem-solving courts.
Problem-solving courts first began in Indiana in the 1990s and are used to help individuals with specific needs that could not fully be addressed by the traditional court system. Problem-solving courts seek to provide justice while also helping the individual, victim, and society overall. Some of the problem-solving that these courts work to address include drug abuse and mental illness.
Along with these problem-solving courts, there are a number of other professional options to help those who are dealing with some sort of substance abuse treatment problem. Rehab centers in Indiana are available to help those that need it. It is important to learn all you can about these programs if you or a loved one is dealing with some sort of substance abuse issue.
Rehabs In Indiana
Drug rehabilitation centers in Indiana are spread throughout the state to help those who are suffering from some type of substance abuse addiction problem. During inpatient drug rehab in Indiana, patients will go through many steps during their treatment.
Generally, at the beginning of treatment, patients will go through a medically assisted detox program to help them overcome the withdrawal symptoms that are common during early sobriety.
Following this detoxification, patients will then go through many different forms of therapy in order to help them improve and change their thinking so that they are able to develop strategies to overcome their substance abuse disorder problems.
There are a number of different forms of therapy and counseling that patients will be exposed to during inpatient treatment including cognitive behavioral therapy, family counseling, group therapy and more.
After a patient's initial stay in inpatient, they will be given a discharge plan in which they will enroll in an outpatient program so that they can continue their treatment efforts as they adjust to independent, sober living.
Overall, there are a number of different things that go into treatment and patients will be exposed to many different treatment methods that will all be dependent upon a patient's specific needs. This all falls under a patient's individualized treatment plan.
Individualized Treatment Plan
Upon entry into a facility, patients will go through an initial intake program in which they will be evaluated to help the clinicians understand who you are as a person and who you are as a patient. Overall, this will give therapists and clinicians the ability to properly create an overarching treatment program that is meant to help patients overcome substance abuse disorder and achieve long-term sobriety.
Landmark Recovery is one treatment facility that has these plans in place in order to give our patients the highest level of care possible.
What's Next
If you or a loved one is suffering from some type of substance abuse issue and are worried about your overall health, it is probably best to seek professional help. Landmark can offer patients a comprehensive treatment program that will look into each patient's specific needs and how they can help them specifically.
Along with this treatment plan, patients will have access to our state-of-the-art facilities and knowledgeable staff so to help them overcome and conquer their addiction. At Landmark, we have rehabs in Indiana and Kentucky that are in place to help as many people as possible. If you would like to learn more about your path forward, please reach out to our admissions team today.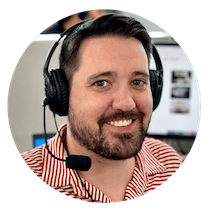 Choose Recovery Over Addiction
We're here 24/7 to help you get the care you need to live life on your terms, without drugs or alcohol. Talk to our recovery specialists today and learn about our integrated treatment programs.