When learning about addiction treatment, it is important to understand what dual diagnosis and comorbidity in order to realize how local treatment, like at a Kentucky rehab can help. Essentially, the more you understand about dual diagnosis, the better you will be able to help your loved one with their specific situation.
The reason that you need to learn about dual diagnosis is because when it comes to drug and alcohol abuse, treating the underlying problem can help overcome the substance abuse issue as well. Before we look at some of the common treatment methods for this issue, let's first take a look at comorbidity to better understand the problem.
What Is Dual Diagnosis?
In a lot of cases, mental health disorders, such as depression or post-traumatic stress disorder are problems that act as the catalyst for someone's substance abuse problems. These issues may even have started after a substance abuse problem began. Unfortunately, this is something that
According to some data, about half of the people who deal with a mental disorder will suffer from some sort of substance abuse problem at some point in their lives, or the problem will occur vice versa.
One of the biggest problems with people who are dealing with substance abuse and mental health issues is that they work off of each other and each problem can exacerbate the symptoms and issues associated with the other.
Mental health disorders are serious problems that can cause people to seek out negative coping mechanisms such as drugs and alcohol to help them deal with these problems. Some of the common types of mental health disorders include:
Depression
Depression is one of the most common mental health disorders around the country. Depression is something that causes symptoms that affects how someone feels, thinks, behaves, and handles with daily activity. As with other forms of mental illness, depression is something that can lead to the use of alcohol and drugs to cope with their problems. This can become a cyclical problem in which a person will use drugs and alcohol because of their depression which only makes them more depressed.
Anxiety
Along with depression, anxiety disorders are one of the more common mental health problems that people may deal with. There are many different forms of anxiety that some people may be dealing with. Just like depression, anxiety is something that will cause people to move toward a number of different substances including alcohol and drugs.
One of the major forms of anxiety is post-traumatic stress disorder.
Post-Traumatic Stress Disorder
Post-Traumatic Stress Disorder, or PTSD, is a major problem for those who have felt or experienced a traumatic event. PTSD problems can occur for a number of reasons including physical abuse, a near-death experience, and more. Unfortunately, for those who are dealing with post-traumatic stress disorder, it is something that can lead to coping mechanisms like drug and alcohol use in order to escape the feelings that they are dealing with which are closely associated with their experience.
These are just a few of the many mental disorders that patients can have that can lead them down the road to addiction. Now that you understand a little bit more about how mental health can impact a person's substance abuse problems, let's take a look at treatment options for these individuals.
Dual Diagnosis Treatment
Dual diagnosis and comorbidity are extremely important to understand when you are discussing and learning about drug and alcohol addiction treatment. The presence of a mental health disorder will completely alter the way that treatment will be provided to the patient. Despite the differences between treatment, there will likely be some major aspects of treatment that will remain similar including detoxification, behavioral therapy, and intensive outpatient program.
Detoxification
Medically assisted detoxification is one of the most important aspects of treatment. It will help patients who are dealing with early sobriety and the short-term withdrawal symptoms that are associated with this. Detox is especially important as will ensure that a patient is able to successfully come off of their respective substance as they prepare for the next steps of treatment.
If a patient doesn't go through the detox program, they risk running into uncomfortable, and even dangerous withdrawal symptoms.
Behavioral Therapy
During treatment, patients will go through many different forms of therapy including cognitive behavioral therapy, motivational interviewing, rational emotive behavior therapy, and more. Essentially during these forms of treatment patients will learn more about their addictions and how they have impacted themselves and others. They will also learn more about committing to sobriety and specific triggers that they may be dealing with. With therapists, patients will learn to deal with and overcome these triggers.
Intensive Outpatient
Intensive outpatient is a way that patients can continue their care following a stay at a residential facility. Following an inpatient treatment program, many substance abuse facilities will have a discharge plan in place to continue to help patients with their sobriety.
If you notice that your loved one is dealing with some sort of substance abuse problem, this is something that needs to be addressed as soon as possible.
Landmark Recovery
Whatever problem that you are dealing with finding local help Landmark Recovery's state-of-the-art Kentucky rehab is here to help you. Going to a treatment center that is close by can help more than you think. Local rehab allows patients to continue to be in contact and visit with their loved ones and family during treatment, making some forms of therapy, such as family counseling more effective.
If you are interested in learning more about Landmark Recovery and how our treatment center may be able to help you, please reach out for a free consultation.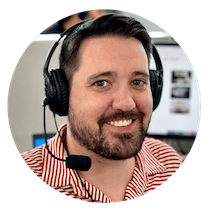 Choose Recovery Over Addiction
We're here 24/7 to help you get the care you need to live life on your terms, without drugs or alcohol. Talk to our recovery specialists today and learn about our integrated treatment programs.