Economic Stimulus Plan Will Include Covid-19 COBRA Coverage
President Joe Biden signed ARPA (the American Rescue Plan Act) into law on March 11, 2021. The $1.9 trillion economic stimulus plan includes Covid-19 COBRA coverage.
What does this mean for US citizens, though?
Well, this pandemic relief provision offers full COBRA coverage for laid-off employees. Coverage loss during a pandemic is potentially damaging in terms of transmission and fatalities.
The Joint Committee on Taxation estimates this provision at $35 billion, which some are concerned about. The Congressional Budget Office estimates that up to 2.2 million workers might find this provision beneficial. And, with coronavirus finally starting to look like it's more under control, the positives seem to outweigh the possible drawbacks.
What Is COBRA?
When an employee is laid off, fired, quits their job, or has their hours reduced below the minimum qualifying benefit threshold, federal law makes provision for them to retain employer-provided health insurance for 18 months. This is the Consolidated Omnibus Budget Reconciliation Act (COBRA).
Employers with more than 20 full-time workers are normally mandated to provide the option of COBRA coverage. Coverage runs for 18 to 36 months.
Unfortunately, many people – especially following job loss – find the cost of continuing COBRA coverage is prohibitive. Laid-off employees need to meet the total cost of the group health coverage. This includes the share typically paid by the employer. To make things worse, there is also a 2% administration fee.
To put this into perspective, 2019 data shows the average total cost of single COBRA coverage was $7,012, with family coverage averaging $20,599. These premiums might be lower than some people could secure elsewhere, but with no income, how to meet those premiums?
This is where ARPA's Covid-19 COBRA coverage will plug the gap.
Who Is Assistance Eligible For Covid-19 COBRA Coverage?
The statute defines an AEI (assistance-eligible individual) as:
Those who lost health coverage through involuntary termination of employment
Those who lost health coverage through a reduction in hours
Those qualified beneficiaries currently enrolled in COBRA coverage
Those in an election period
For employers to determine eligibility, they'll need to factor in the past deadlines for COBRA that came into effect on March 1, 2020. This varies from person to person but amounts to either 60 days from the end of the ongoing National Emergency or a year from the date the deadline would have applied. The earlier of these outcomes will apply.
Benefits of COBRA Coverage Under ARPA 2021
All AEIs qualify for up to 6 months of COBRA premiums paid in full. They may still be liable for co-pays or deductibles.
Coverage runs from April 21, 2021 through September 30, 2021. Benefits will nevertheless end earlier if the 18-month maximum COBRA coverage comes to end before September 2021. Benefits also stop if you become eligible for coverage under Medicare or another group health plan.
How Will COBRA Subsidies Work?
All former employees should get a detailed notice from their employer.
The type of notice you will receive if you were laid off as a result of coronavirus depends on which of the following applies:
You are newly qualified for this subsidy and became eligible on April 1, or at any point after this date
You became qualified for this subsidy before April 1
Who COBRA Coverage May Benefit
This Covid-19 COBRA coverage does not apply if you quit your job. You won't be eligible if you qualify for Medicare, and you won't be eligible if you get a new job offering health coverage.
If you were laid off or had your hours reduced, though, you could get your COBRA premiums paid for up to 6 months, ending in September.
You cannot apply this subsidy retroactively.
What Comes Next
The ongoing pandemic has impacted people in many ways, from job loss and the loss of health insurance coverage to mental health issues and substance abuse, but this opportunity to have COBRA covered as a part of the stimulus bill is definitely a bright spot.
If you've been drinking or using drugs to self-medicate in the face of crisis, reach out to us here at Landmark Recovery. We're here to help one million people just like you fight the disease of addiction. Call our friendly team today at 888-448-0302.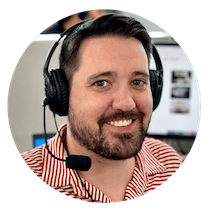 Choose Recovery Over Addiction
We're here 24/7 to help you get the care you need to live life on your terms, without drugs or alcohol. Talk to our recovery specialists today and learn about our integrated treatment programs.