Recovering from addiction is all about support. It's a long, difficult battle, one that you will fight every day. It gets easier, but getting started can be the hardest part. It's so important to surround yourself with healthy individuals, environments, and strategies conducive to your wellness.
Getting the Most Out of Your Recovery
You need to feel confident that you'll get the most out of your recovery treatment. Knowing that you've made the best decision about your care is a huge motivating factor for success. But it can be difficult to know if you've chosen the best treatment program without first knowing the facts.
That's why we've compiled a list of the best questions to ask a service provider when you're considering entering recovery.
What levels of treatment are available?
Not everyone takes the same path on their treatment journey, and each individual has unique needs when entering recovery. That's why it's important to find out what kinds of treatments are offered at a care center.
The universal standard for levels of care was developed by the American Society of Addiction Medicine:
Level 0.5

: Early Intervention

Level 1:

Outpatient Services

Level 2:

Intensive Outpatient

& Partial Hospitalization

Level 3:

Clinically Managed Low to High-Intensity Residential Services

Level 4:

Medically Managed Intensive Inpatient Services  
Understanding what's on offer will help you choose a program that will best serve your needs.
Do you treat dual diagnosis?
Dual diagnosis is when an individual experiences mental health and addiction issues simultaneously. Either can develop first, but their coexistence is incredibly common. One-third of alcohol abusers and half of drug abusers also experience mental illness. Treating substance abuse without tackling the underlying mental and emotional issues is like a broken arm healing without resetting the bone. Relapse into addiction is, unfortunately, much more likely if its root cause is not also treated. If you are struggling with a dual diagnosis, be sure to ask this question.
Are your staff licensed, and how are they trained?
A treatment center with licensed, experienced, and highly professional staff is an indicator of the quality of care you'll receive. Having official licensing and accreditation shows that a program meets industry standards. Recovery is a tricky business, which is why you'll want the best staff on your side to help guide you through.
Do you take insurance, and if so, what kind?
Addiction treatment doesn't always come cheap. If you can pay out of pocket, you may have the pick of the litter, but if you can't, you'll want to find a program that takes medical insurance payments. Going into debt to get treatment isn't exactly conducive to your overall wellness when entering recovery.
Do you offer aftercare?
It's worth saying again: sobriety is a lifelong journey. That's why continuing care after treatment is so critical. Structure and continuity in your sobriety program will ease the transition from a treatment center back to the 'real world.' Having that continued guidance from your sobriety alma mater can make all the difference when you finish your initial treatment.
Finding the right treatment center for you may feel intimidating at first, but the most important thing is that you are taking that first step to seek help. To see if Landmark Recovery is right for you, connect with us today and speak with a representative. The first step in the journey starts now.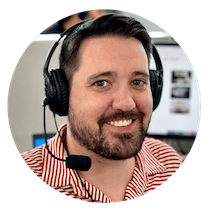 Choose Recovery Over Addiction
We're here 24/7 to help you get the care you need to live life on your terms, without drugs or alcohol. Talk to our recovery specialists today and learn about our integrated treatment programs.