Fentanyl is a synthetic opioid that's 100 times more powerful than regular morphine. Fentanyl is responsible for the vast majority of opioid and illicit drug deaths in the US. Many times, someone will purchase drugs and take them assuming that it's not laced or has the right substance in it. Sometimes the dosage will be much higher than they're used to. These types of problems are a large part of what's driving the current opioid crisis aside from addiction to prescription pain medications.
In 2012, there were 0.3 non-methadone synthetic opioid deaths for every 100,000 Americans. In 2019, this number shot up to 11.4 per 100,000, more than 30 times as bad. Fentanyl is responsible for such a large number, as the synthetic opioid drug, at least 100 times as strong as morphine, keeps showing up in more and more doses of illicit substances by the day.
Rates of fentanyl positivity in other drugs are skyrocketing. Even recreational substance users posting on Reddit and other forums in Canada and parts of the US are starting to catch on to the new reality of drug contamination as more and more drugs are cut with fentanyl by either manufacturers or dealers. Many of our own friends and family are dying by the scores due to the wave of opioid overdoses that shows no sign of slowing. At least 1 in 5 Americans know someone who's died of a prescription painkiller overdose.
Fentanyl test strips are beginning to break their way into the discourse around drug safety for users across the country. Some argue that making test strips more available and legal in places where they still haven't jumped the legal barrier would save lives. Some argue that making testing material more available will cause use rates to rise.
In 2019, JAMA Network published an open access paper detailing the rising rates of fentanyl positivity in urine screen tests for meth and cocaine, showing an increasing fentanyl positivity rate of 1850% in cocaine users and 798% in meth users.
Landmark Recovery is dedicated to stopping the opioid crisis by making fentanyl a household name and offering the best treatment for opioid addiction possible. Despite the fact that substance abuse rates have stayed relatively level or declined over the last two decades, rates of overdosing are soaring. A new age of diligence is here. Fentanyl is in everything.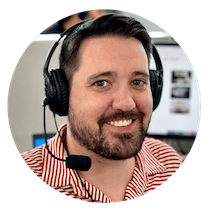 Choose Recovery Over Addiction
We're here 24/7 to help you get the care you need to live life on your terms, without drugs or alcohol. Talk to our recovery specialists today and learn about our integrated treatment programs.