Google has launched a new website that it's calling "Recover Together". The website aggregates recovery resources, including treatment locations, addiction information, personal testimonies, and more to help those who are struggling with substance abuse find the support that they need.
The website has a number of features but is broken down into three categories: recovery, treatment, and prevention.
The recovery section of the site shares recovery stories, has a Google maps-based treatment center locators, and information on how someone can support the recovery movement.
The treatment portion of the website is dedicated to helping individuals find and learn more about addiction treatment. On this section, you can learn more about what constitutes substance abuse and find out if you or someone you love has a problem. You can also treatment centers near you and find naloxone near you. Naloxone is a medication used to treat and reverse opioid addiction.
Prevention is another important aspect of recovery. It can help stop the problem before it ever occurs. The prevention page can help you locate a drug disposal location near you. Drug disposal is vastly important for a number of reasons including curbing accidental and intentional use and misuse.
This website is a tool that can be used to crack down on the United States opioid epidemic that has ravaged the country, reducing drug and alcohol addiction, and ultimately saving lives.
It shows that many organizations are dedicated to providing a solution to a problem that has gone unsolved for far too long. A problem that has left policymakers and professionals grasping at straws. A problem that has lead to the deaths of hundreds of thousands of Americans over the past two decades.
Landmark Recovery is one organization that is committed to being a part of this solution.
Landmark Recovery is a drug rehab and alcohol treatment center that can provide your loved one with the support they need and deserve to overcome and conquer their addiction. Landmark has facilities in Kentucky, including a Medicaid facility, as we as an alcohol rehab facility in Indiana, with plans to expand to other locations soon.
Landmark offers patients access to holistic, evidence-based treatment without the need for patients to relocate to another state.
If you are interested in learning about treatment plans and how Landmark can help your loved one. Please visit our website and reach out to our admissions team today.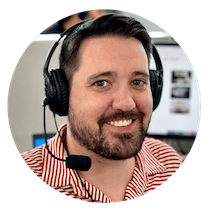 Choose Recovery Over Addiction
We're here 24/7 to help you get the care you need to live life on your terms, without drugs or alcohol. Talk to our recovery specialists today and learn about our integrated treatment programs.