Heroin Addiction can be a gruesome and controlling problem within ones life. Reading heroin addiction poems can help you relate with others going through the same thing.
Sometimes taking a step back and focusing our emotions into one channel is a calming form of venting that is beneficial. The release of stressful and painful emotions can lead to a better understanding of the feelings themselves. One way to release emotional tension is through the writing & reading of poetry. Two authors, Mark Langford and Dawn Reif understand the concept of letting emotions flow onto paper. Writing in general is a great technique to understand and release feelings and desires within an individual undergoing short term drug rehab.
An Entry About Heroin Addiction
I thought I found the answer when I found drink and drugs, it took away the pain it took away the dark. I never felt alone I had a friend for life one that would not argue and cause me trouble and strife.
This went on for years my friend and me we ruled we thought that we had everything we felt ten feet tall.
Then one day I snapped I ended on my back my friend had all but left me an enemy on the attack .
I carried on using abusing my so called friend I was in the dark waiting for it to end, the pain was there to remind me that I was alone,my friend was not my friend he it was a mighty foe.
It took me past the edge where normally you find peace all I felt was suffering I was overcome buy grief, please someone help i stuck I'm all alone the fear is all around me the pain I now call home.
Then one sunny morning on May the 1st I recall, I was sitting down starring at my wall, I started to wonder why- my wall it touched the sky, i believed I could climb it i wanted to know why.
With a heavy heart I gave it all I could,I started moving forward like they said I would, I started climbing slowly until I found my feet, I was meeting new people they where happy for me. I walked into a meeting and shared all that I could a story of survival a story from my heart.
Recovery is a journey one full of friends and hope we share our stories wisely to give others hope, addiction is a killer one that kills the soul, recovery is the answer it helps you to be strong and bold.
Another Heroin Addiction Poem

I walk down a path hearing the birds twitter their cute little song, and smell the scent of a newly bloomed lilac bush. The sky is a bright blue and kids are playing in the distance. My love is holding my hand as we approach his friend's house. He wants to get me a gift that would make our newly found intimacy complete. He knocks on the door and hears a distant 'Come in' demanding and forceful, impatient and it frightens me. My new love just squeezes and kisses my lips to reassure me and I enter.
There is a big mirror just inside the door reflecting the sun back outside as if to say, 'Sun and beauty, you are not welcome here'. As my new love leads me further into this 'house' I question where I am. For it seems like I am trespassing, somewhere I should not be, somewhere that was forbidden for me. These feelings push me forward and also tell my mind to flee. I scream with fear inside my head not knowing what I will find here.
The floor is covered in glass and debris, bare of furniture except for a very stained and torn couch. The darkness makes the ugliness sort of like a haze in which my mind can not make out and it is sort of hypnotizing. Swirls of smoke are everywhere like little aspirations or spirits who've been here but never wanted to flee, the swirling smoke circles all around me….spirits taking over…. what are they doing.
More people knock and more people enter. I have not seen this 'friend' and my new love has gone to another room. The people enter and either sit on the stained couch or stand and mingle and wait. I am standing as if my feet were stuck in drying cement unable to make out what I think of this place.
Along comes a pit bull named Hucka and he goes from Guest to guest as if assessing their needs and feeling out the ones that are trust worthy or need to leave. He comes to a big burly guy full of muscles looking to keep up his status of a tough guy he gives Hucka a playful little sneer. A lady reaches out her hand almost pleading for his love… she is here lonely and sad. I am still wondering why I am here.
Some cheerful guy comes in and offers refreshments telling us he is in charge of the upkeep of this place. Where he kept it up I have no idea. My new love comes back with a small radio and his guitar his 'Friend' enters and I could not believe my eyes and this sense of pity ran through me as I think I am seeing a walking corpse just barely alive.
At first, this 'friend' is speaking of paranoia 'oh man they want to shut me down' as if this were his factory, his livelihood his shop and what he peddles I have not yet known. My love hands him the guitar and he strums out what he thinks will be the newest best tune and the others are encouraging him to carry on. I've seen this pose before on Picoso's very own 'Blue' What was supposed to be hair on his head is like dried up hey all curly and dry. His bones are jutting out through his tattered clothes as he strums and pulls, the strings are about to break. My new love grows impatient.
Out comes another guy with the 'stuff' a pipe and a rock and they pass it around. I don't do anything for at this time I am shaking my body is building up all of my nerves are tight and I only feel like puking. 'It won't be long now honey,' my new loves says with a reassuring smile and hands the guy the money and we are off…. This gift my new Honey…. the anxiety and the door shuts and the slam echoes in my heart…..
I made it out of there…
I picture now a big black ball and the house is shredded to pieces…..
Heroin Addiction Poems To Read In Rehab

Welcome To Hell is about a woman looking back on the past 20 years as an addict. She wishes that she'd inclined beforehand about how utterly addictive drugs are and that opiates would eventually take over her life. She has many regrets and feels like she's failed as a parent. She goes on to explain that addiction has a hold on her and she's too tired to struggle anymore – believing that she'll be an addict for the rest of her life.
Welcome To Hell
By Nelly Barnes  (Published: February 2011)
'Welcome to Hell,' the sign should've read,
Reaching your destination-all in your head!
'Last call for the train heading to Nowhere Fast,'
The memories you create will forever last.
You want to buy a ticket, What's the cost, you ask?
Just hop on board, we'll talk once your trashed.
Close your eyes and picture something grand,
No peeking! Now trust me, and give me your hand!
To a beach with water and the sun shining down,
Open up! No beach here, you're hell bound.
Of course there's water! But it's for your rig and spoon,
Lil' girl, don't be afraid- 14 years old isn't that soon?
The men don't bite, but you'll be messed up beyond belief,
When you do pass out, not remembering- a relief.
Ashamed to face Mommy! Got to have that coke!
Shooting dope everyday, A girl with dreams lost all hope.
I laugh at you as you toss your life in the wind,
To far gone… it's us till' the end.
I'll be there when you lose your pride.
When you forget your morals, I'm at your side.
You'll cheat and steal to have that fix,
Won't take baby to the doctor although she's sick.
Getting a pill- definitely #1 on the list,
Oops. Another appointment baby missed.
Nanny buys diapers because Mommy stays high,
Daddy hits Mommy and the children cry.
After years of this bliss the kids got took,
Mommy is a junkie and fast becoming a crook.
You'll land in jail, a drug addict you remain,
Your heart turns cold as you play the game.
Do not pass go- strip your dignity right here,
This old man wants you, dry your tears,
Quote a price! Self respect long forgotten,
You'd sell your soul to the devil for an Oxycontin.
I told you girl the destination is in your head!
'Welcome To Hell!' Next stop… Well, she's dead.
I told you that I'd stick it out till' the end,
For me, you traded your dreams and kids,
Your Addiction, Life, and your faithful Friend.
The next poem, A Boozer's Advice is about the slippery slope of recreational drinking that sometimes leads to binging, and finally, full-blown addiction to alcohol. In his youth, the author was just having fun, enjoying the bar scenes and living it up on weekends. Over time, he began  drinking in increasing amounts until he realized one day (after many years) that he was intoxicated more often than not. A somber story about a life nearly lost to alcoholism, however, in the end, perseverance and sobriety prevail.
A Boozer's Advice
By Anton Plevin (Published September 2013)
If you booze you lose, or so they say
I didn't believe that back in the day
When I was young it seemed so funny
Clubbing together, so we had enough money
Just weekends it started at first
Then in the week to quench my thirst
But as I got older the liquor got stronger
Hangovers began to last much longer
In the end they would last three days
And my memories were a blurry haze
Then one day I hit rock bottom
With self-esteem long forgotten
All that mattered was my next drink
It took to long to make the link
Till finally unable to function
And coming to a life threatening junction
Choose to drink my life away
Or stop and live the proper way
Getting dry was hard to do
I wouldn't wish that shit on you
With sweats and jolts and a terrible shake
How long would my recovery take
Slowly, slowly, less and less
Now my life is not a mess
It was something I had to do
And now can write this verse for you
It can happen to anyone
I started off just having fun
So be weary of this evil trap
Or you life could end up feeling crap
But for now it's over anyway
And I live to fight another day
Not everyone's hit by the demon in drink
But when you're young you just don't think
I'm not telling you what to do
This is just my advice to you
Looking through an addicts eyes
Those drunken days have made me wise
Not everyone has to lose, it's up to you to safely booze
The last heroin addiction poem, Shut My Eyes is about courage in the face of the hardest battle of your life. How brave are you? I'm betting that you have the same inner resolve to stop abusing drugs as this determined author. You just have to find it. Let the following poem about unrelenting guts and drive to stop abusing drugs inspire you to make a positive change in your life today. You don't have to be an addict, but you will have to work hard at it everyday.
Shut My Eyes
By Leon (Published: November 2013)
When I close my eyes
Shut out the pain outside
My soul turns inwards
And I feel the shame inside
I'm trying to be perfect
Trying to be right
But I know that deep down
For my soul I will have to fight
These demons are coming for me
I am not ready
I'll have to be strong
Be determined, be steady
In a battle I can't win
When the enemy is myself
My demons of sin
I know I'll need help
But who do I turn to?
Who can I trust?
Bound by chains of shame
Which cannot rust
I have tried everything
Nothing has worked
Do I give up?
Let go of the stress, the hurt?
Do I lose myself to sin?
Lose hope
Let the darkness win?
Or do I rise and fight
Struggle and battle
For what I know is right
Either way is bad
But I know the path I'll take
A better world
For myself I'll make
I'll try my best
I'll win this war
I'll pass the test
This is the final straw
Although my life has just begun
It is dark and cold
But there will be a rising sun
Shine rays of hope
Onto my cold world
To be reborn
Allow my wings to unfurl
And soar above the pain
Nothing to lose
Everything to gain.
I have made my choice
There is no going back.
Can you relate to the experiences of the authors in these heroin addiction poems? Do you still feel enormous self-doubt relating to your ability to kick the habit once and for all? The authors felt lost too, and they realized that if they continued down the path of addiction that they would lose everything that mattered. Call one of our professional and caring admissions consultants at Landmark Recovery to discuss how addiction to drugs or alcohol is consuming and wrecking your life. They care and understand. We will discuss treatment options that will help you regain your sobriety and teach you how to stay that way.
To see more of the authors work, view their poems here.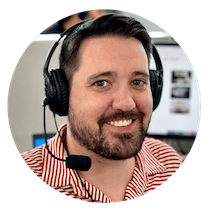 Choose Recovery Over Addiction
We're here 24/7 to help you get the care you need to live life on your terms, without drugs or alcohol. Talk to our recovery specialists today and learn about our integrated treatment programs.