Alcohol will slowly kill a person by making them weak, both physically and mentally, and that is why it is important for alcoholics to give up alcohol. According to statistics, millions of people are dealing with alcohol abuse or alcohol addiction. If you are someone who has realized that alcohol is slowly killing you and are looking for a way to stop, you will need to figure out the optimum approach that will help you to give up the drinking habits that you have developed.
One approach which many people have found to be quite useful is to adopt a new hobby. It might sound silly in the first place that a new hobby can help you to give up alcohol, but studies show that it is capable of doing so. Hobbies can help you in the following ways:
You Will be Never Bored
When a person is trying to get rid of alcohol addiction, the first thing that they should do is avoid boredom. Most people have a high chance of starting their drinking habits again if they are feeling bored. It is just a way of passing the time for them. When you adopt hobbies, it will help you to avoid boredom. Whenever you see that you have some spare time, you can easily take up a new hobby that will help you to stay occupied.
You Will Be Doing What You Like Most
When it is about picking a hobby for yourself, you must consider what you like doing the most. You can make a list of all the things that you enjoy as a hobby. You can also consider all the activities that you once enjoyed when you were a child or all the activities that you have enjoyed in the past few years but failed to remain consistent with. A hobby can be anything from enjoying art to lifting weights to hiking or swimming.
You Will Have New Connections
Most people have said that one of the most difficult parts of being sober is to learn how to deal with the peer pressure that is coming from the people with whom you used to drink regularly. If you are finding yourself in an environment where it is hard to say "no" then you must consider making some new connections. Whenever you adopt a hobby, it will provide you with the opportunity to meet new people who will also have the same interests as you. There are a number of group hobbies that you can participate in, like painting, knitting, cooking, and many more. You can search the internet for local classes where you can learn about your hobby or meet people who are having the same interests as yours.
You Will Keep Yourself Busy and Happy
When you are trying hard to remain sober or avoid alcohol addiction, then there are high chances that it will cause some thought patterns that are unhealthy. New hobbies will help you to keep the mind busy, which can help avoid unproductive or unhealthy thoughts. When you are opting for a hobby, it will help you to set new goals and achieve them. You will always have something that you would like to work on without getting bored. Make sure you are keeping yourself busy and happy. Whenever you are trying to learn a new skill, your brain will be occupied, not allowing time to think about past mistakes.
Your Image Will Improve in Society
When a person struggles with sobriety, it can affect their self Image. It is quite understandable that you will feel frustrated or down most of the time when you are facing any challenges related to overcoming the addiction of alcohol or substance abuse. But, whenever you are working on a new hobby, you will have goals to work on, and it will make you feel more motivated whenever you are accomplishing them. You will become a better version of yourself, and it can also help you to improve your image in society.
Don't Be Afraid to Experience Anything New
It is true that it can take you some time to figure out the perfect hobby for yourself when you give up alcohol. Be open to trying out new hobbies and don't be discouraged if your first few hobby ideas don't work out. If anyone is asking you to follow certain hobbies and you are not convinced about that hobby, don't feel obligated to continue. It is essential to stick to a hobby which you can enjoy. Always do something that you will like and something which will align with your personality and lifestyle.
When we take up any new hobby, it helps us to become a better version of ourselves. The moment we start loving ourselves, we stop all the things that can cause harm to us. It can not only help you to get rid of your alcohol addiction, but it is also capable of removing other sorts of addictions as well. It is just about diverting your mind from unhealthy thoughts and actions and channeling your energy into something that is productive.
New hobbies will help us learn new skills that will help us in the future, like getting a job. Apart from taking up a hobby, you must be determined if you want to give up your unhealthy alcohol consumption habit and live a sober lifestyle. It will definitely take you some time, but it will provide you with fruitful results.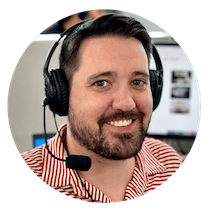 Choose Recovery Over Addiction
We're here 24/7 to help you get the care you need to live life on your terms, without drugs or alcohol. Talk to our recovery specialists today and learn about our integrated treatment programs.