From Snapchat creating new tools to keep its community safe from fentanyl sales to the DEA's first Public Safety Alert in six years regarding fake prescription pills, here are this week's top drug, alcohol, and mental health stories.
Snapchat Boosts Efforts to Root Out Drug Dealers
NBC News – Oct. 7, 2021
Roughly a week after NBC News shared the stories of eight parents whose children died after consuming a fentanyl-laced pill purchased using the social media platform Snapchat, the company announced its increased efforts to identify accounts potentially selling drugs. Snapchat will improve its current detection tools to evaluate pictures, words, and even emojis related to drug sales with the intent of removing said accounts, and the company has hired more employees to respond to law enforcement requests for data during criminal investigations. The company also has developed Heads Up, a portal within the Snapchat app, to educate and warn users about the dangers of fentanyl and counterfeit pills.
Snapchat also has been using information gathered by S-3, a public health data company, to seek out accounts that might be violating its rules. S-3 has unearthed drug dealers on other social media sites and the dark web who have specifically referenced Snapchat accounts in their advertisements.
"1 Pill That's All It Took": Mom Buys Billboard to Warn Others After Daughter's Deadly Fentanyl Overdose
CBS News – Oct. 7, 2021
Patricia Saldivar, the mother of Cassandra Saldivar – who overdosed this summer after taking a pill laced with fentanyl – has rented a large billboard near AT&T Stadium in Arlington, Texas, to raise awareness about fentanyl-related deaths. The billboard features Cassandra's photo and reads, "1 pill that's all it took. Fentanyl kills." It also includes Patricia's TikTok handle, @pattysmilez78, where she is speaking out about what she wishes she had known about fentanyl's dangers and its prominence in the United States.
A synthetic opioid 50 times stronger than heroin, fentanyl is the leading drug behind startling increases in drug overdose deaths in the United States; in 2020 alone, 93,000 people died of a drug overdose, predominantly due to fentanyl.
Have We Been Doing Self-Care All Wrong?
The Washington Post – Oct. 1, 2021
Explaining that the term originated from medical research but was brought to the public eye by the Black Panther Party and Black feminist writers, the author of this Washington Post article explores two dozen individuals' modern – and diverse – interpretations of the word, with their rituals ranging from prayer, journaling, and crafts to bubble baths, drinking, and gym classes.
With its obvious slant toward women and contribution to consumerism, self-care, the author writes, is being challenged by experts for another reason: It reflects Americans' tendency to deal with their stress in isolation. The author argues the importance of caring for oneself and being cared for by our community as critical to our wellness.
Can Drinking Alcohol Raise Your Heart Rate?
The New York Times – Sept. 28, 2021
For most adults, a normal resting heart rate ranges between 60 and 100 beats per minute. In a study of 32 clinical trials of alcohol consumption, researchers determined that one standard drink (a 12 oz beer, 5 oz glass of wine, or cocktail of 1.5 oz of liquor) did, in fact, elevate participants' heart rates by roughly 5 beats per minute within several hours of consumption. This also was true of two or more drinks, with the increased heart rate lasting longer – up to 24 hours later.
The increase should not be alarming, though, according to cardiologists cited in the New York Times article. They stated that the increase reflects the influence of alcohol but is not of any real danger unless consumers are drinking in excess (more than the Dietary Guidelines for Americans' recommendation of one drink a day for women and two drinks a day for men) or experience abnormal heart rhythms.
DEA Issues Public Safety Alert on Sharp Increase in Fake Prescription Pills Containing Fentanyl and Meth
Drug Enforcement Administration – Sept. 27, 2021
As September came to a close, the Drug Enforcement Administration released its first Public Safety Alert in six years: It warned Americans about the alarming increase in the availability and lethal dangers of fake prescription pills containing fentanyl and methamphetamine. The alert comes after the DEA has seized the counterfeit pills in every U.S. state and in unprecedented quantities – 9.5 million to date, which is more than the last two years combined. The deadly drugs are being mass-produced by criminal drug networks and advertised as legitimate prescription pills. Unfortunately, they are killing unsuspecting Americans.
According to the DEA news release, fake prescription pills are widely available to anyone with a smartphone, often sold on social media and e-commerce platforms. The pills look convincingly like the real prescription opioid medications such as oxycodone (Oxycontin®, Percocet®), hydrocodone (Vicodin®), and alprazolam (Xanax®); or stimulants like amphetamines (Adderall®).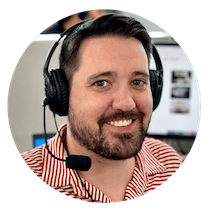 Choose Recovery Over Addiction
We're here 24/7 to help you get the care you need to live life on your terms, without drugs or alcohol. Talk to our recovery specialists today and learn about our integrated treatment programs.